DClocker – Process Provisional Entries
Purpose: To review booking of time and related costings prior to posting.

Whilst no data is shown here this would show the provisional entries for checking prior to posting. The same actions apply as per the process submitted – see submitted entries.
To enable DClocker to show entries in these forms there must be a DIAMOND.INI in the root with – COSTINGCLOCKER=Y and COSTINGWEBCLIENT=Y – this then adds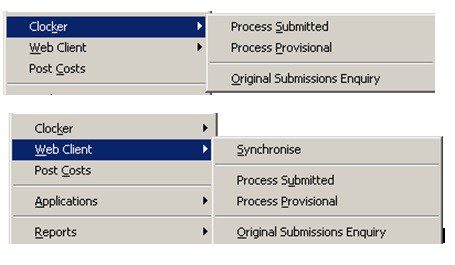 to the Costing menu, and two additional tabs to the costing Parameters.