Purchase Ledger – Activity Report
Purpose: To provide a summary of purchases by supplier, nominal analysis between two dates for management information purposes.
Process: Ledgers > Purchase > Reports > Supplier Activity.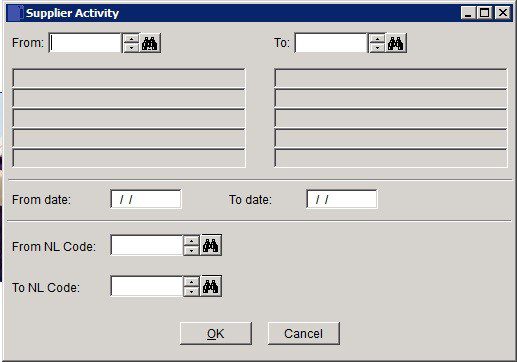 Choose a range of suppliers you wish to report on, or all, or just one.
Select the date range and nominal range – for all activity leave blank.
click OK to print or Cancel to close without printing.