Purpose:
To change the system date to the date you wish to enter for your transaction(s).
The accounting date is used when entering transactions and may not be the same as today's date. This date will remain in place until you either change it or log out when it will revert back to 'today's date'. The accounting date can still be over-written for individual transactions.
The form to change the date is accessed by clicking on the Set the accounting date title -(hyperlink).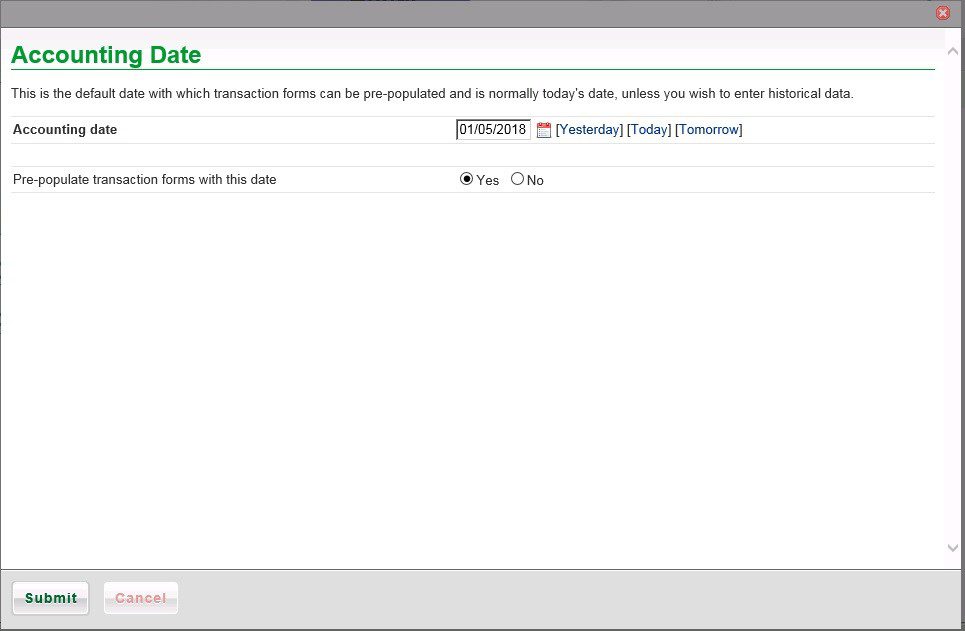 Change the date manually, use the Datepicker or select one of [ ] options. You can also clear the date from transaction forms by clicking on the No radio button.