Purpose:
To provide a description in sufficient detail about ad hoc products and services the business sells to enable invoices and credit notes to be raised, or to add underlines etc. on to the invoice or credit note.
Preparation:
Consider whether it should be added elsewhere.
Processing:
Click on Products/Services > New Description.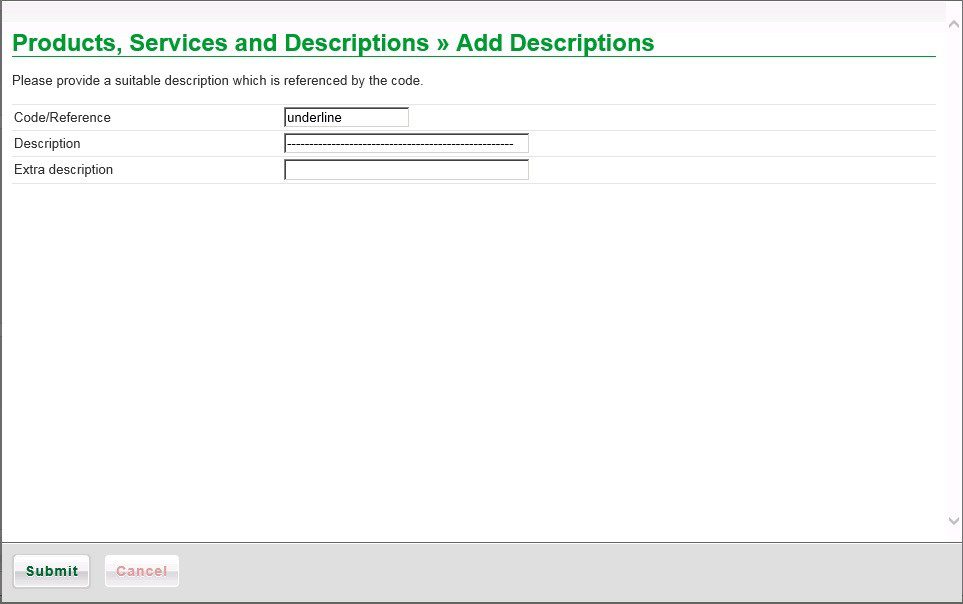 Further examples:
Code – Bags Description – Sold in bags of 100 – price per bag.
Code – Pallets Description – Pallets are non-returnable.