Purchase Ledger – Register Enquiry
Purpose:
To check if supplier invoices have been entered to the Purchase Register and their details.
Processing:
On the main menu click Ledgers > Purchase Ledger > Invoice Register > Enquiry to open form – see Purchase Ledger Register Enquiry form – below
Mark the Items you wish to post.
Click Close to close the form.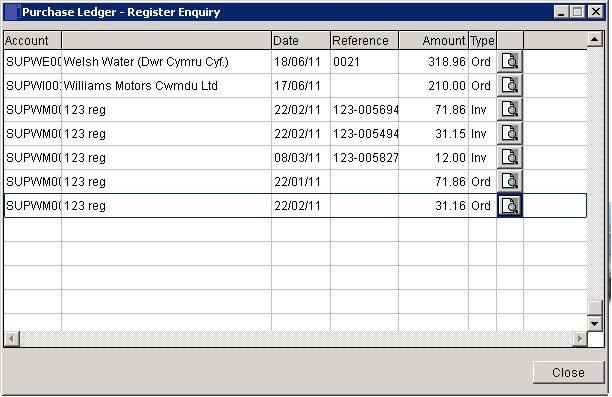 Account – Date – Reference – Amount – Type: click on scroll bar to find required transaction, then click on this transaction.
Zoom Button : Displays the nominal analysis of a transaction.