Set Print/Display Preferences
Purpose:
To set the way certain aspects of the system are presented.
The form to set printing and display options is accessed by clicking on the Set print/display preferences title-(hyperlink).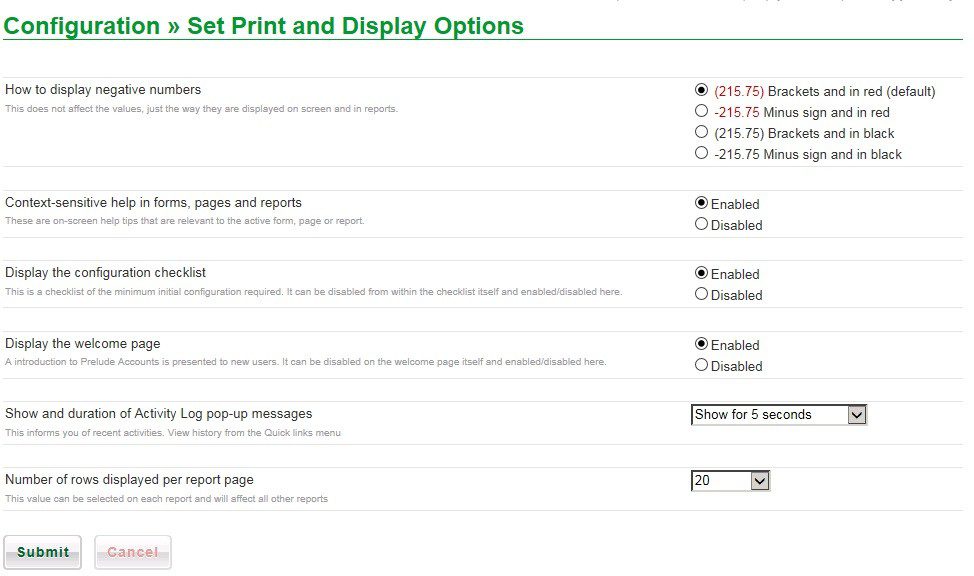 Click on the appropriate radio buttons or dropdown menu items and click on Submit to save the changes or if happy with the defaults just click on Cancel.