Purchase Ledger Un-Matching
Purpose: To unmatch supplier payments. This must also be done prior to cancelling a payment if the payment has been allocated – see https://help.prelude.software/knowledge-base/cancel-transactions/. If required you can re-raise a remittance only after cancelling and unallocating.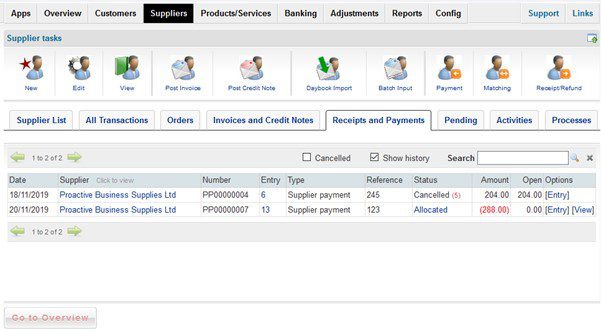 Hover over Suppliers and double click on 'View', then select the supplier.
Click on the Receipts and Payments tab, then tick the 'Show history' checkbox.
Click on Allocated to open form –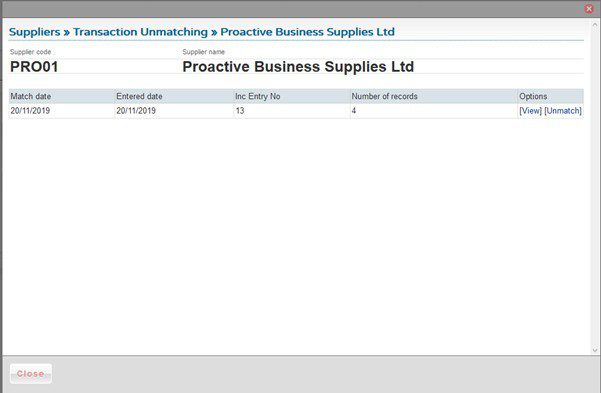 Click on [Unmatch]
The entry on the suppliers tasks form changes to unallocated and the invoices and payment now show on the All Transactions tab.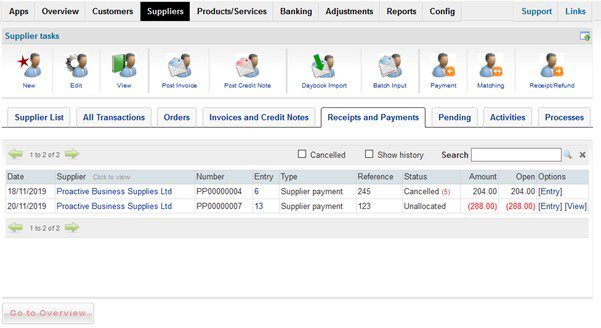 This process can also be used to unmatch invoices and credit notes and supplier refunds.
By ticking Show history and clicking on [View] you can identify the invoices etc relating to allocated payments.