DClocker – Process Submitted Entries
Purpose: To preliminary review booking of time and related costings prior to posting.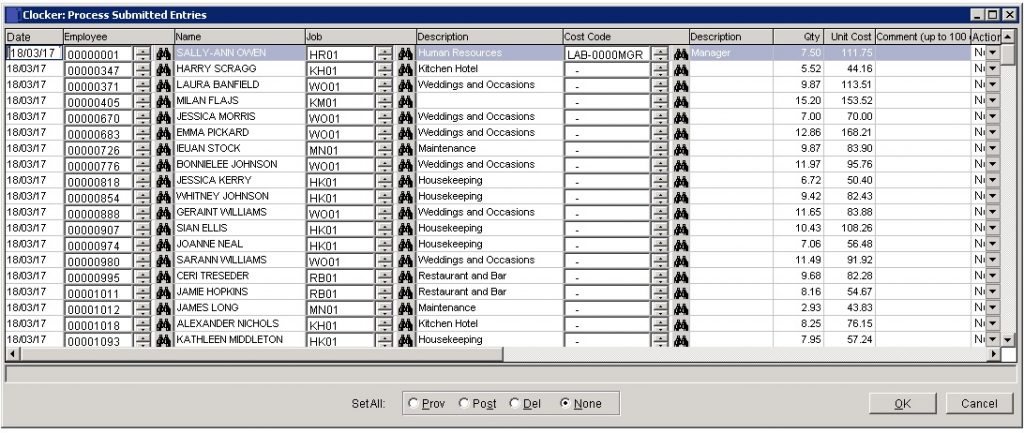 This is the first review of the bookings made by the employees. Entries that are acceptable can be converted to Provisional using the Action column on an individual basis. You can set all to Provisional by selecting the radio button then change any individually. You can also Post all entries as confirmed or Delete them.
To enable DClocker to show entries in these forms there must be a DIAMOND.INI in the root with – COSTINGCLOCKER=Y and COSTINGWEBCLIENT=Y – this then adds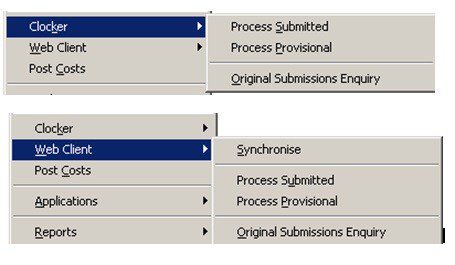 to the Costing menu, and two additional tabs to the costing Parameters.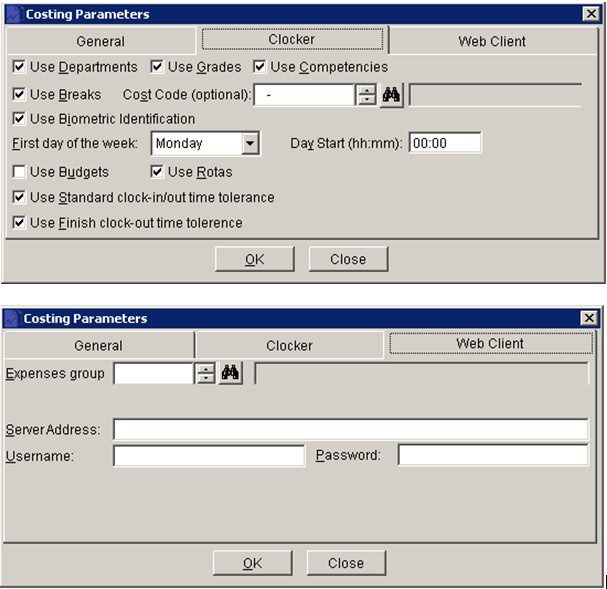 The process is –
Process Submitted Entries – original bookings.
Process Provisional Entries – allow amendments, deletions and review.
Process Final Entries – Costed using Post Costs.