Purpose:
To set the defaults for customers to match your business operations.
The form to check and edit customer preferences is accessed by clicking on the Set customer preferences title -(hyperlink).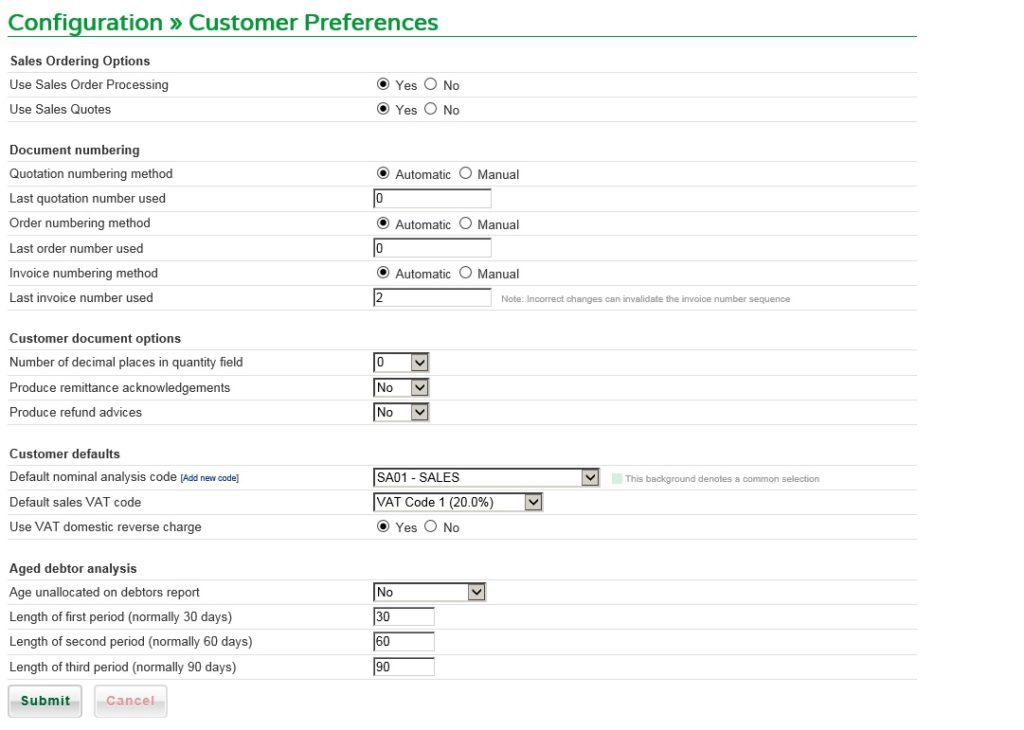 Carefully consider each option and select the alternative non-default if you wish to change a preference. You can add a new nominal code if required. Please ensure you are happy with your choices before you click on Submit to save, as once you start entering transactions it may not be practical to change.