Set Standard Statement Messages
Purpose:
To provide standard text for statements and specific due or overdue warnings.
The form to check and amend statement messages for credit control is accessed by clicking on the Set standard statement messages title -(hyperlink).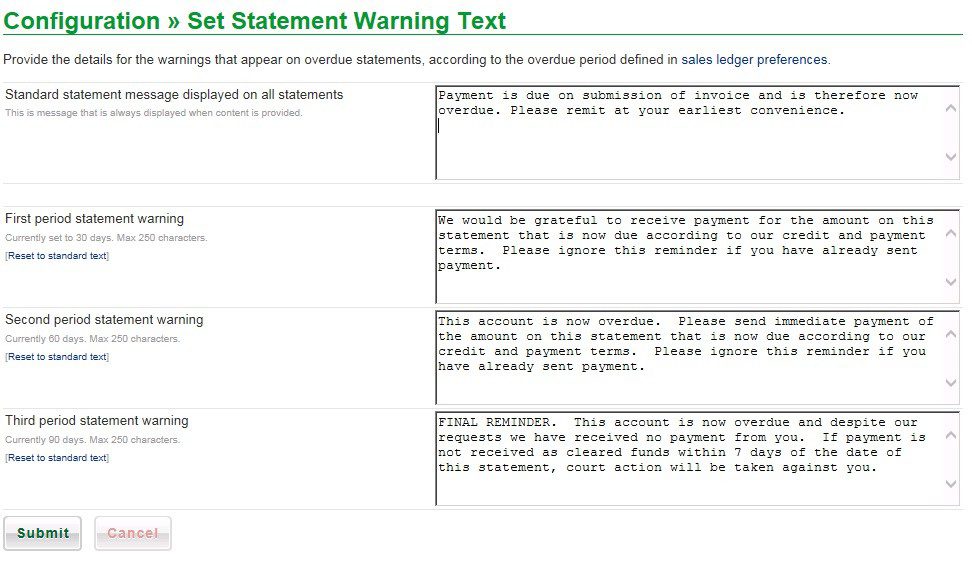 Feel free to amend as necessary and click on Submit to save.