Other Receipts (Single Analysis) – Nominal
Purpose:
To enter other money received such as interest received, dividends received.
Processing:
Click on Banking > Other Receipt (Single Analysis) – title(hyperlink).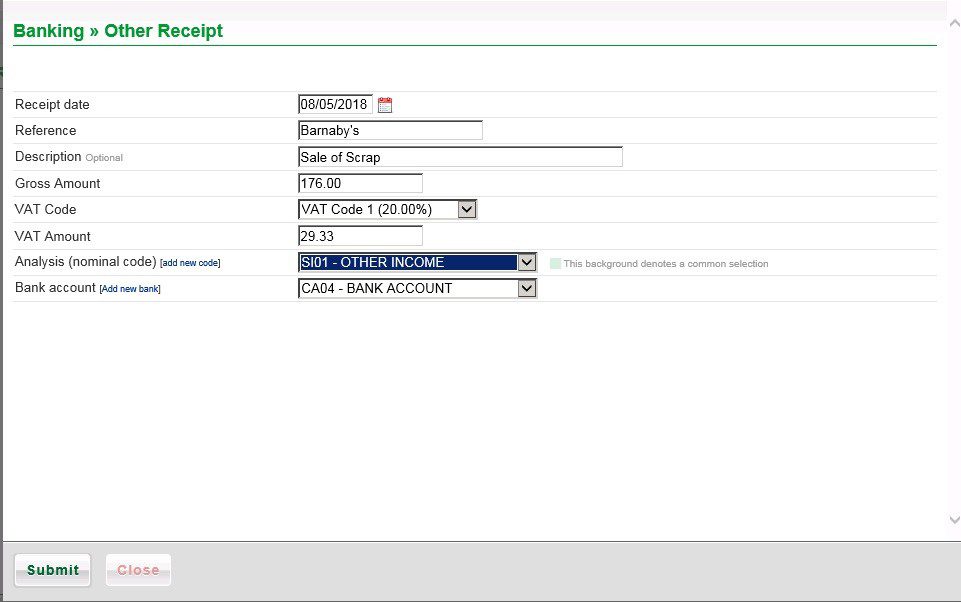 If date different, overtype or select from Datepicker.
Enter Reference, Description and Gross Amount.
Select appropriate VAT Code. The VAT Amount will be calculated but can be amended.
Select Analysis Code.
When happy click on Submit or Close not to save.