The Support menu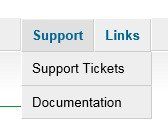 Click on Support Tickets to set up or use the support account without having to log off.
Documentation takes you to this on-line detailed help file.
The Links menu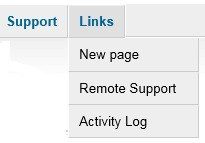 New page refreshes and takes you to the Overview menu to allow you to select a new page without logging off the original.
Remote Support – allows a session over Teamviewer to assist with queries.
Activity Log –