Having created a user within your practice or business you can further enhance his/her profile by adding a signature for emails sending out invoices, statements etc. You can also change your password here.
It is not only good practice but essential to change your password frequently – usually every month to 6 weeks is recommended.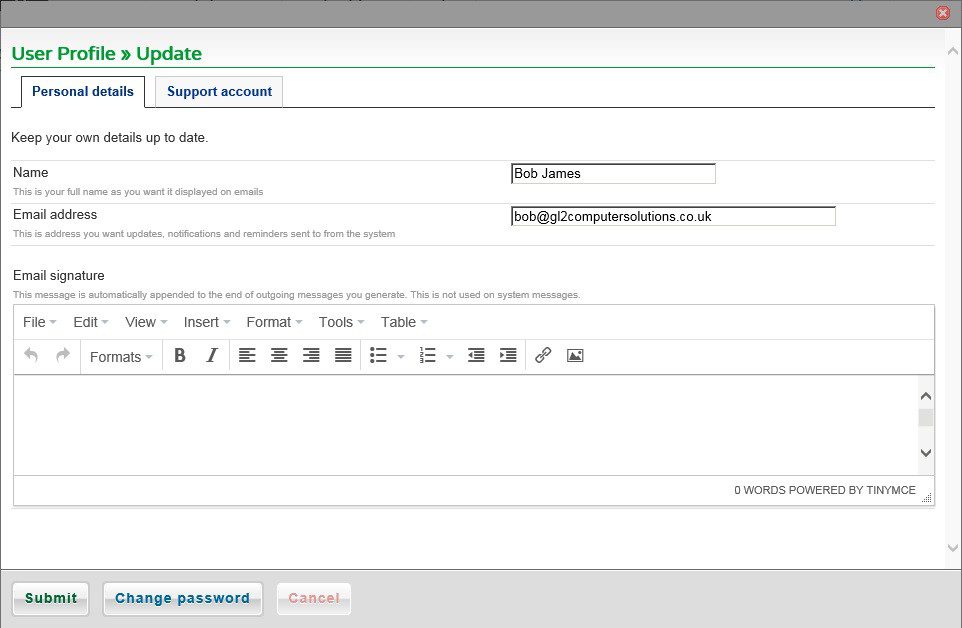 Click the change password button to open this form – also available from the Change Password menu option.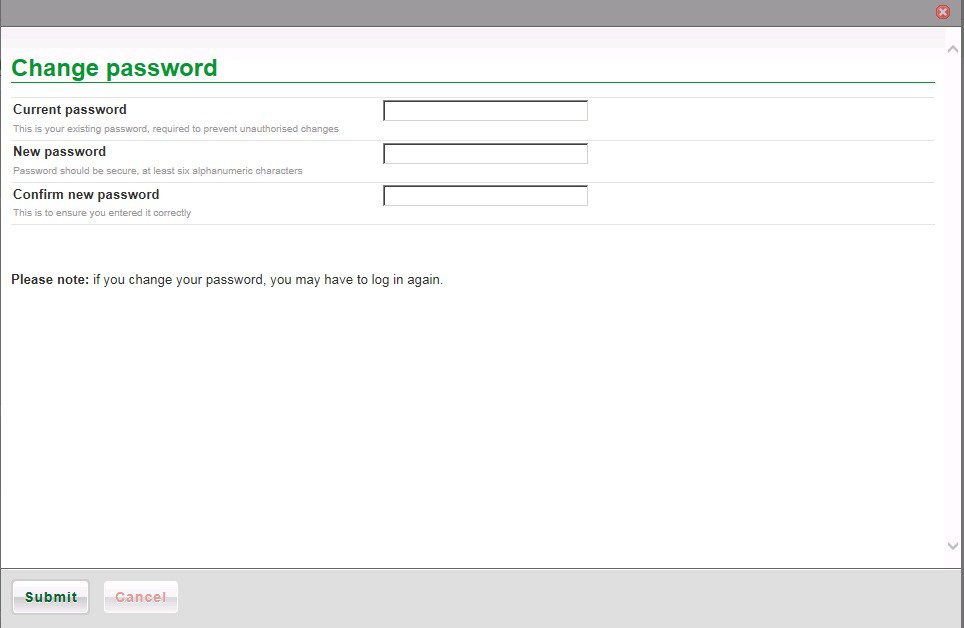 To create a support account, click the Support account tab.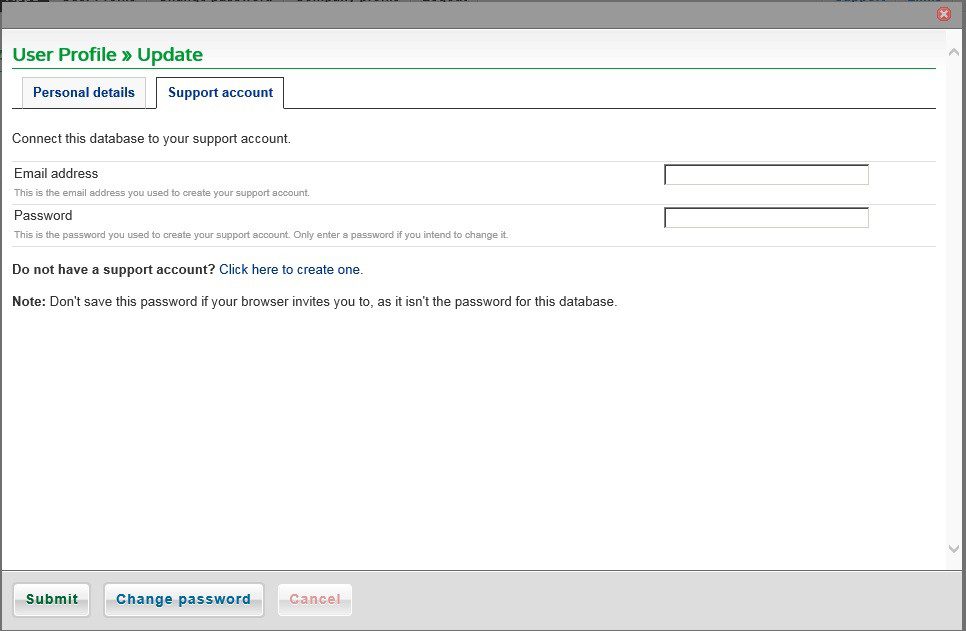 Enter your email address and select a password you will remember.