Stock – Assemblies (Manufacture) Enquiry
Purpose:
Whenever you have a need to create a product from components and want to identify requirements from stock. For the entered quantity of selected assembly products it displays the stock requirement for their assembly, available free stock and shortfall.
Processing:
On the main menu click Stock > Manufacturing Reports > Manufacture Enquiry to open form.
Populate form as required – see below
Select printer – see Printing Reports.
Click OK to print/display/export to selected file type.
Close form.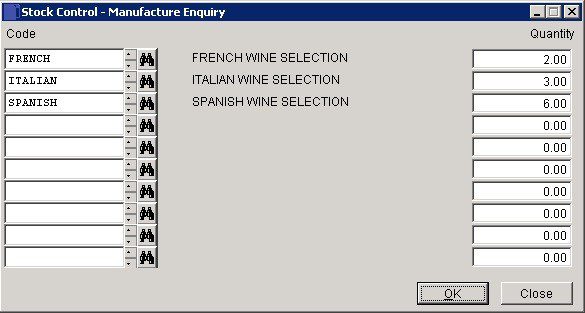 Select the made up products you wish to report on and the fulfilment quantities and click on OK.
Using the quantities in the example The report below will be produced –
Click Close to abandon.