Configure Cash Sales And Payments
Purpose:
To set up the way you account for cash sales and cash payments.
The form to configure cash sales and payments is opened by clicking on the Configure cash sales and payments title -(hyperlink).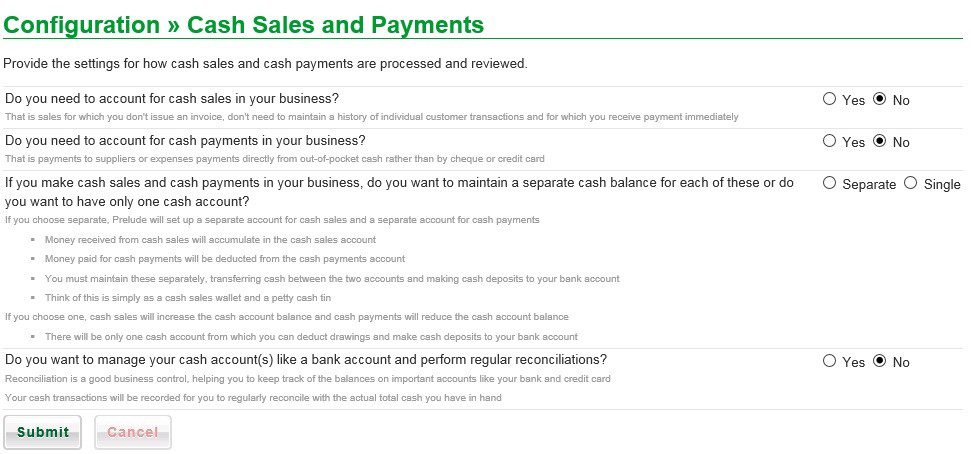 Choose the options you want in order to reflect the way your business operates and click on Submit. You can always change it later but bear in mind that any transactions created during that period will have been dealt with in in the way you originally specified and can't be changed.