Costing – Contracts Or Jobs Enquiry
Purpose:
Use to review Contract, Project, Job and Workstream progress. The records will reflect the latest transaction completed before enquiry.
Processing:
On the main menu click Costing > Job Enquiry or; Costing > Contract Enquiry to open form.
Review details – see Job Enquiry form or Contract Enquiry form.
Click OK or Cancel to close form.
Contract Enquiry: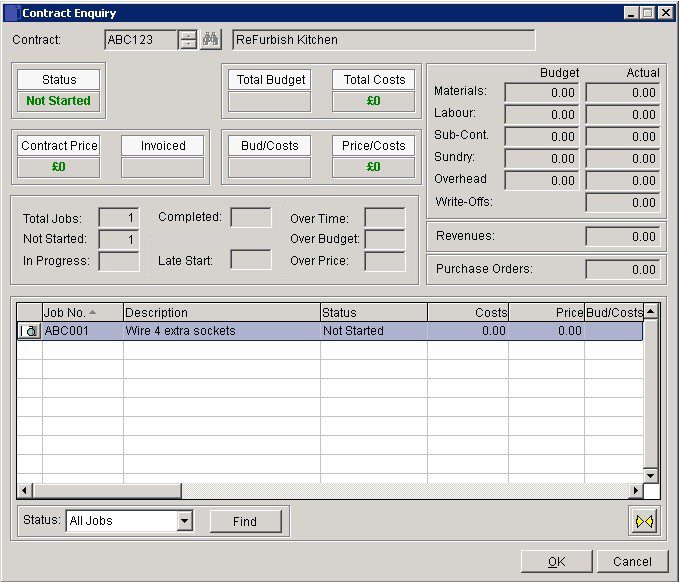 Job Enquiry: