Internet Explorer Security Warning
In current versions of the Windows operating system, Internet Explorer and Windows Explorer share some security settings which can have the effect of confusing files and folders on local network drives as being externally located and thus generating a security warning form like the one below when these files and folders are selected.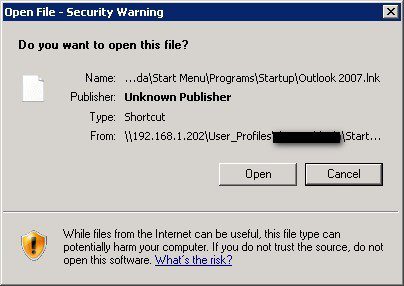 The nature of the Prelude Desktop environment is such that all your profile and start menu items are likely to be confused in this way. This is a flaw in the default Internet Explorer configuration in the Windows operating system – even if you do not use it – and can be overcome by following these instructions.
Open Internet Explorer from the menu, Start > All Programs > Internet Explorer. If another Security Warning form appears, click Open. Click Close on any content warning forms that appear through this process.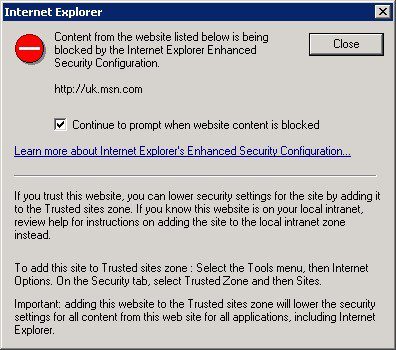 Click Ask me later on the Set up form that appears: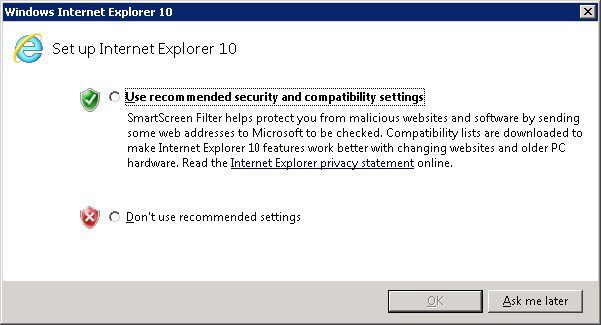 Open the Internet Options form from the Tools menu, "cog" icon or press Alt-X: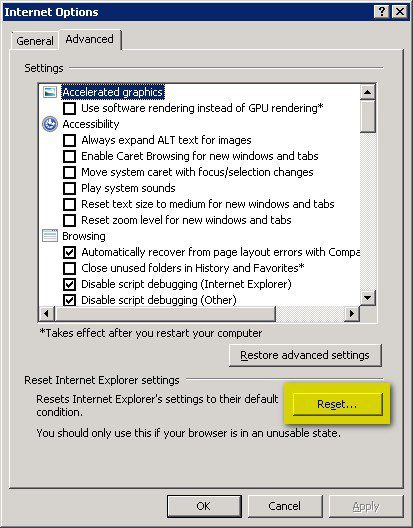 In the next Reset form, press Reset. You do not need to tick Delete personal settings.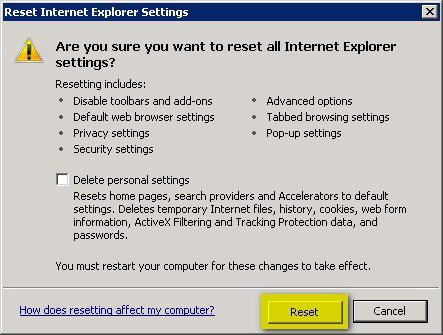 Click Close and then close Internet Explorer: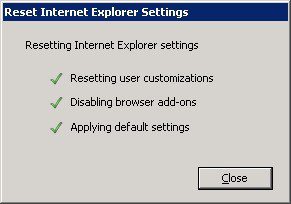 If you are asked to confirm closing multiple tabs, click Close all tabs. You may want to tick Always close all tabs to avoid this prompt again.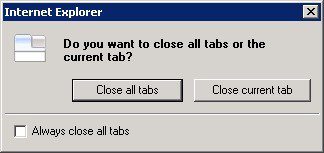 The changes will take effect the next time you log in, so we recommend that you now log out and log in again. This process clears the incorrect default Internet Explorer configuration, thereby allowing the correct configuration to apply from the next time you log in.
We have installed Internet Explorer 11 on the platform, which is reportedly more stable than its predecessors. However, if you ever encounter performance problems with Internet Explorer in future, it is likely that the configuration has become corrupted, which can be resolved by following this same process.