Purpose: To create settings for the Costing and Clocker modules.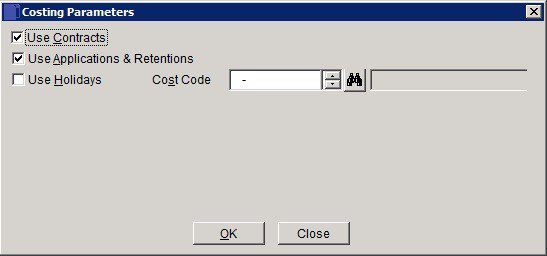 Use Contracts: Check to activate Contracts in the Costing module – see Overview & Set Up. Unchecked provides costing for jobs only.
Use Applications & Retentions: This will require nominal accounts to be created and selected in Nominal Ledger Control Accounts tab in Parameters.
'OK' to save or 'Cancel' to clear and close without saving.
In certain editions of Prelude Desktop we have additional tabs – one is for the DClocker module and the other for a Web based version.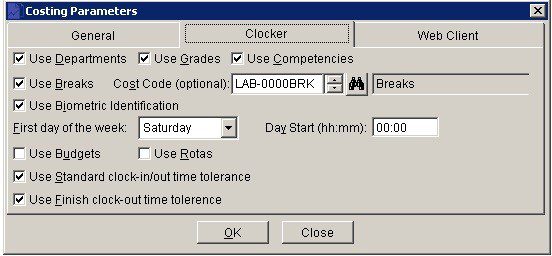 Tick the check boxes for the elements you wish to use – to use the breaks facility (records breaks taken – clocked on and off). You will need to create the cost code first.
Use biometric ID – requires a device to read fingerprints.
Standard clock in-out and Finish clock in-out are described in the DClocker section.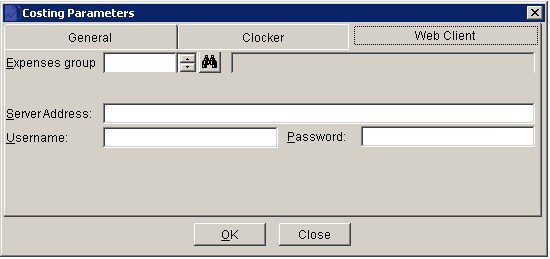 Server Address: Enter details – same as for Email set up in Parameters – General.
Username and Password – enter as supplied by Prelude Software.