Purpose DClocker is a program designed to monitor employee activity and provide costs relating to those activities. DClocker uses fingerprint technology for some input but also uses other forms of input. There are two main functions – a Manager function for planning and administration and the Employee function for booking times etc.
When the Manager logs on he will see this form –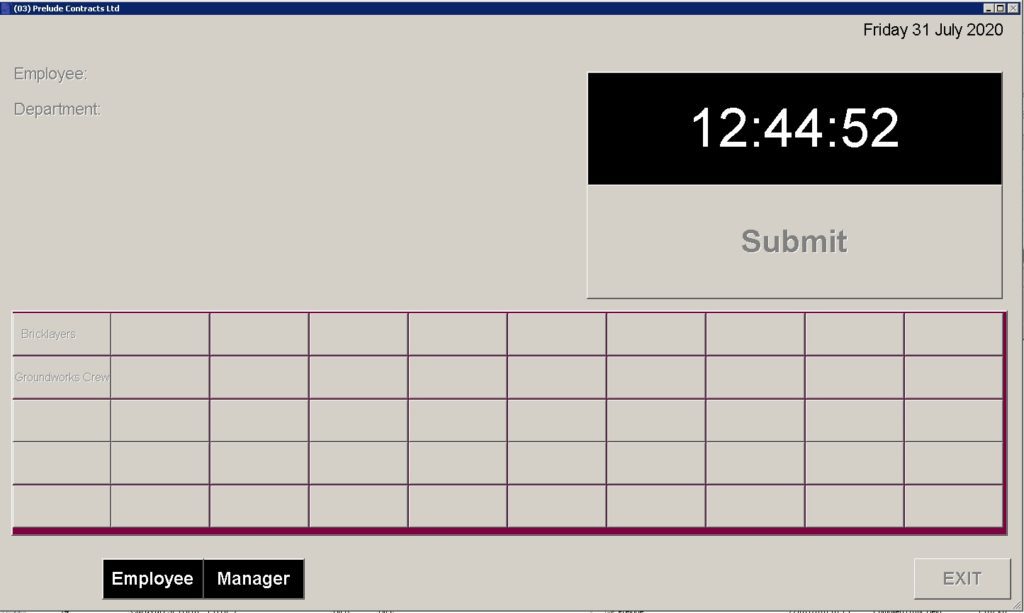 The clock displays the computer system time and can't be over-written.
DClocker can use biometric devices as well as touchscreens. Biometric devices require installed drivers. e.g. extract contents from the following link and run RTE/setup.exe: https://www.dropbox.com/s/shbkqeczx5mx0li/DPOTWSDK161.zip?DL=0
The following articles will deal with the Manager options, then the Employees.
To enable DClocker options add COSTINGCLOCKER=Y and COSTINGWEBCLIENT=Y to DIAMOND.INI