When you click on Companies > Edit this form opens –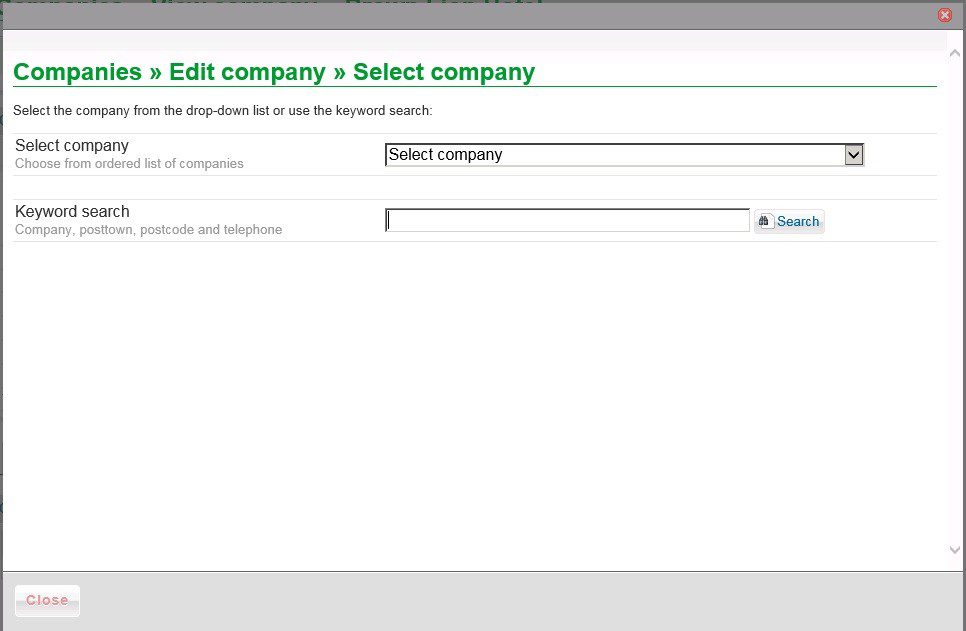 Select the company you wish to edit from the drop down box or use the keyword search.
When you select the company the form below opens.
If you don't wish to edit a company – click on Close.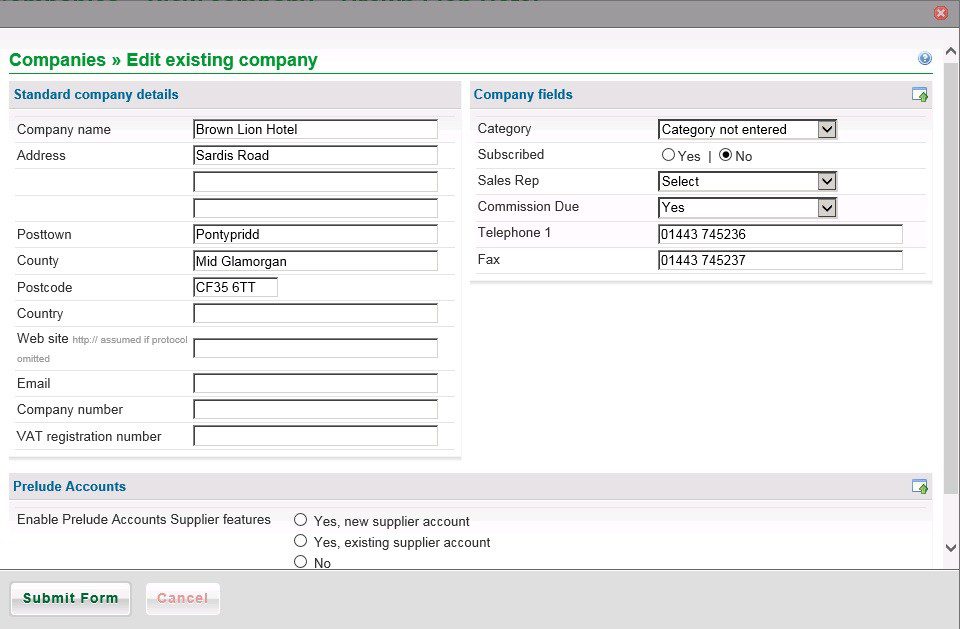 If the default is still set for customers and suppliers at 'Decide Later' you can amend this and create or link to their account.