Purpose:
To enter a VAT refund from HMRC.
Processing:
Click on Banking > VAT Refund – title(hyperlink).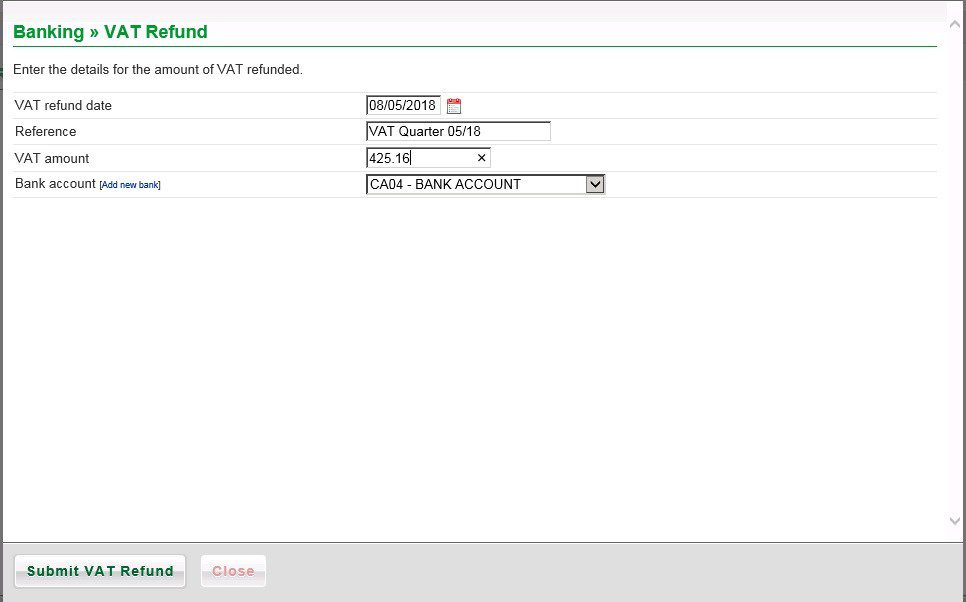 Enter date refund received into bank account. If date different overtype or select from Datepicker.
Enter Reference and VAT amount received.
Select Bank account amount received into.
When happy click on Submit VAT Refund or Close not to save.