Purpose:
To post credit notes individually created from outside of the system.
Preparation:
If you wish to use your own invoice/credit note numbers change the settings in Set Customer Preferences.
Processing:
Click on Customer > Post credit note.
Opens the Select Customer form – see Edit Customer to view form.
Select the customer from the dropdown box or the cloud link list.
The Post Customer Credit Note form opens –
Header Page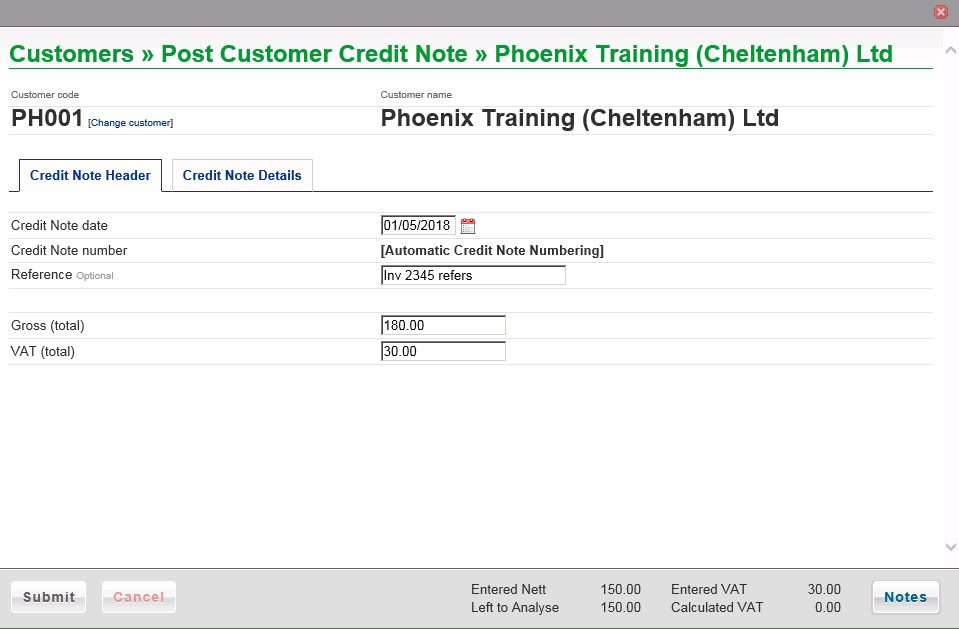 Enter date – see datepicker.
If configured to use invoice numbers enter the number – see above.
Enter a meaningful Reference.
Enter total amount (Gross) from the invoice.
click on Credit Note Details tab to continue –
Note: You can change customer if wrong one selected.
Details Page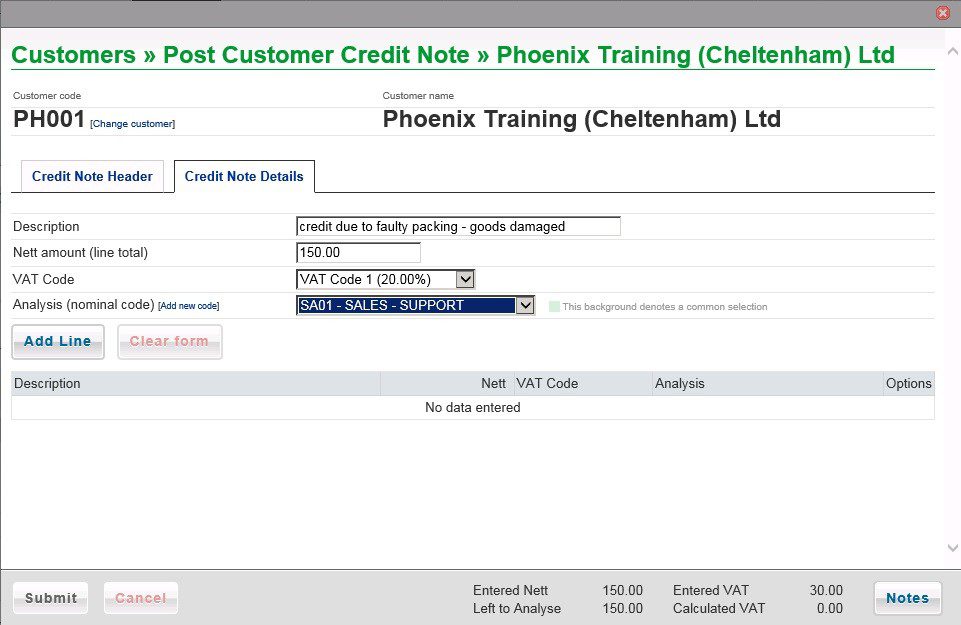 Enter a Description for each line on the credit note.
Enter Nett amount for the line, select VAT Code and Analysis Code.
Click on Add Line to add to grid and update Calculated VAT.
Repeat until Left to analyse = nil and Entered VAT and Calculated VAT are the same – you may need to amend the VAT on a line – Click on [Edit] on the appropriate line in the grid.
You can also delete a line and re-enter if necessary.
When done click on Submit to post credit note to the ledgers.
The Notes button allows you to update notes relating to the customer.