Add, Replace Or Remove The Logo
Purpose:
To maintain your company image.
The form to add, check and replace your company's logo is accessed by clicking on the Add, replace or remove the logo title -(hyperlink).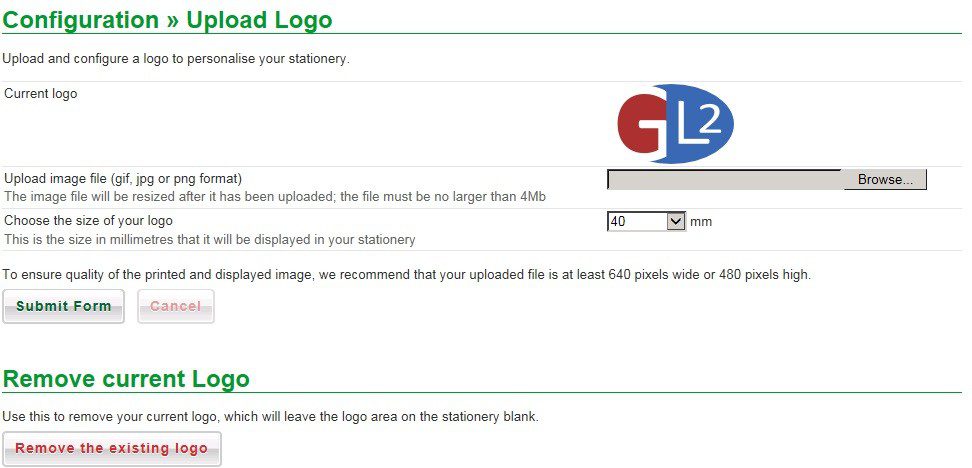 Firstly check the size of your image file through Windows Explorer.
Browse to select the file and then choose image size for your stationery – this can be changed later if necessary.