List, Add And Edit Nominal Codes
Purpose:
To customise your accounts to allow the level of analysis you require.
The form to add and edit nominal codes is accessed by clicking on the List, Add and Edit Nominal Codes title -(hyperlink).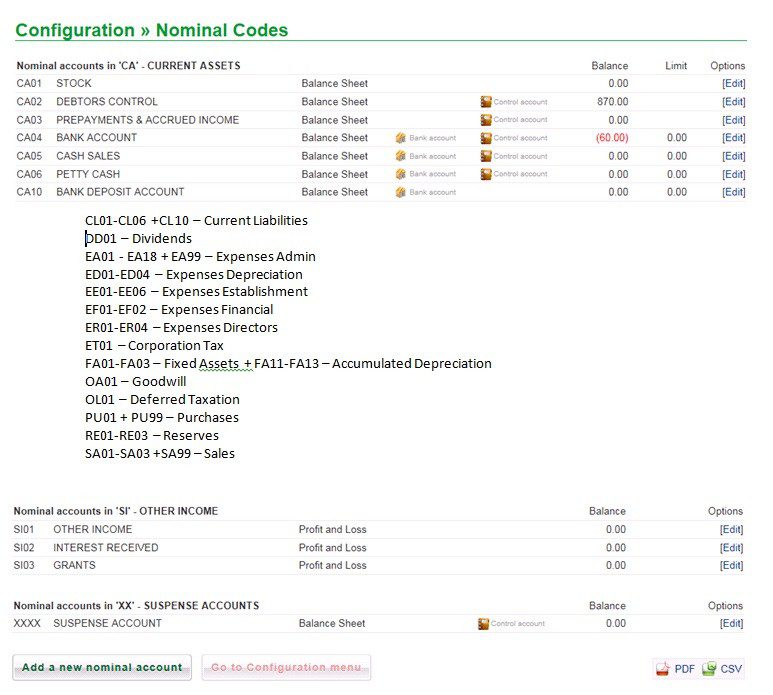 This list is a sample of the nominal codes to give you an idea about the structure – You may add new accounts within the structure or amend descriptions. It is always useful to print off the list of codes – pdf and then consider what changes you need to make to suit your business – if in doubt please consult your accountant.
To add a new nominal account click on the button and complete the form that opens.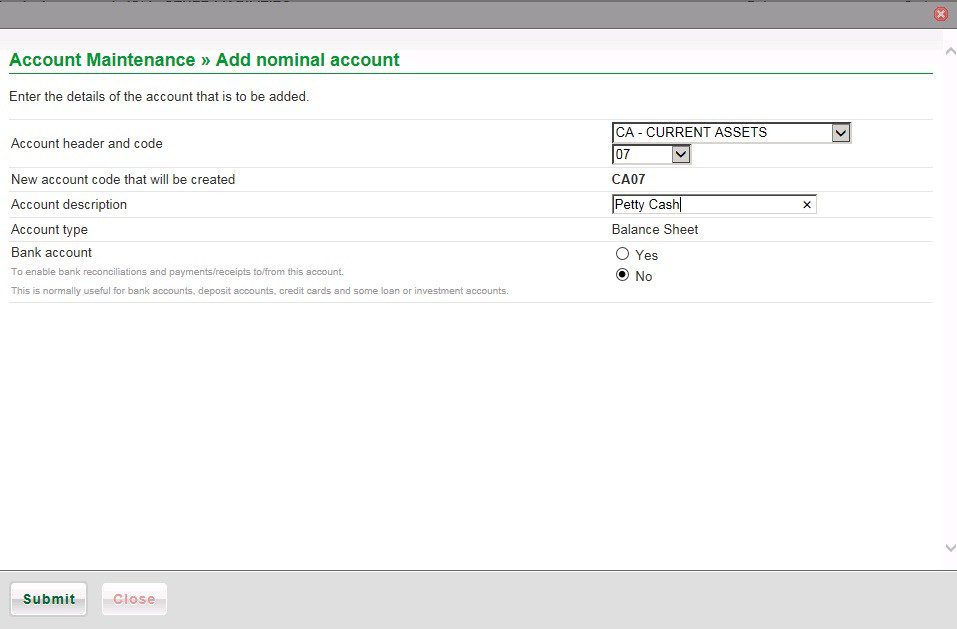 Select the section header and select the next available number – the new code will display – the selection will not allow you to duplicate a code.
Enter the description and if a bank account select the Yes radio button.
Click on Submit to save or Close to close without saving.