Purpose:
To create new bank accounts that are usually in credit.
Processing:
Click on Banking > Add a Bank Account – title(hyperlink).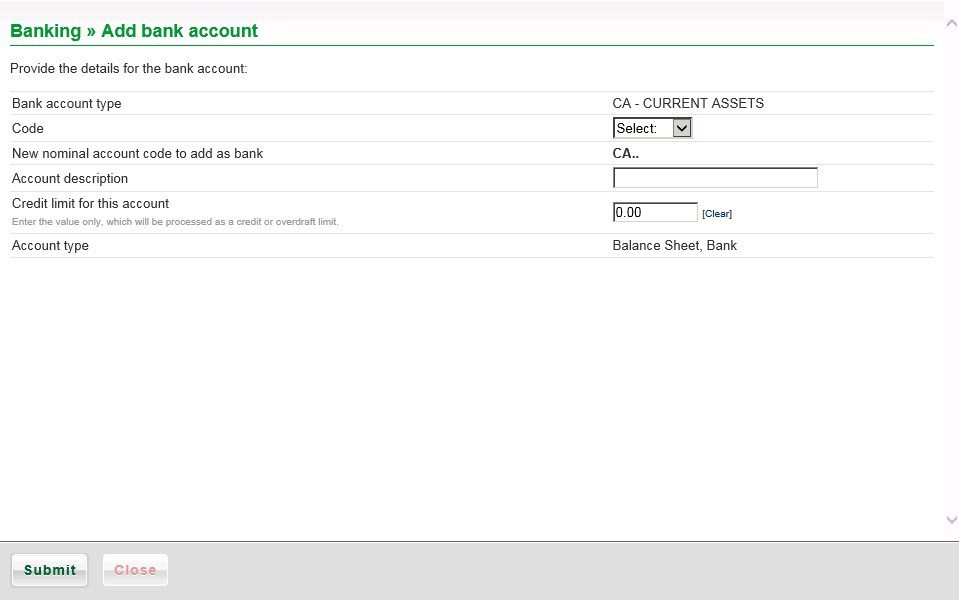 Select the numeric part of the code from the dropdown list.
Create the Account description – probably Name of Bank Account.
Add Credit limit – if overdraft facility available.
When happy click on Submit.