Purpose:
To enter money received from sales to non-account customers. This is principally for retail, where you wish to accumulate cash sales. This account is effectively a bank account. Payments of amounts from cash sales into a bank account or into petty cash will need to be effected by a bank transfer.
Processing:
Click on Banking > Cash Sales – title (Hyperlink).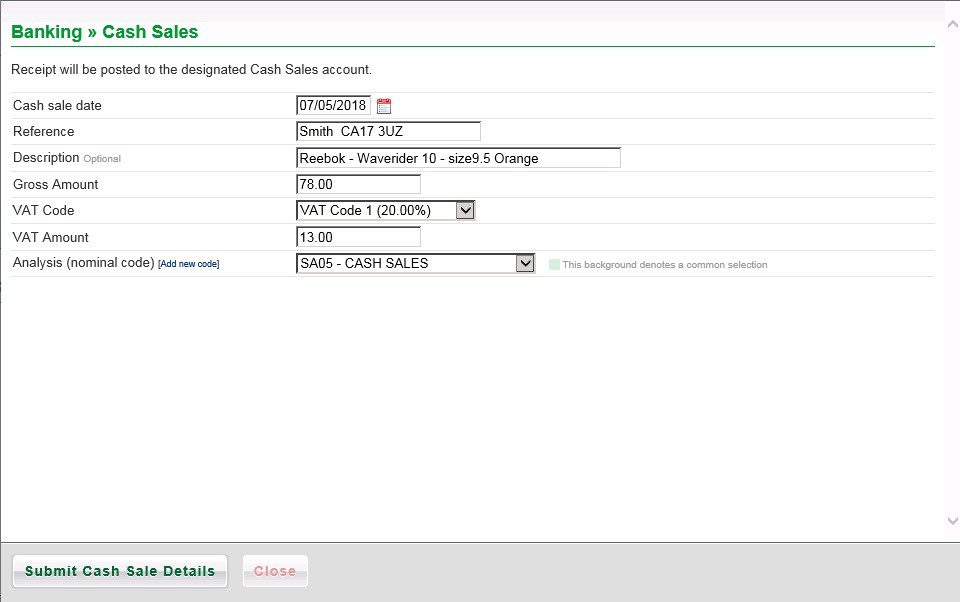 If date different overtype or select from Datepicker.
Enter Reference, Description and Gross Amount.
Select appropriate VAT Code. The VAT Amount will calculate, but you can amend, if necessary.
Select Analysis Code.
When happy click on Submit Cash Sale Details or Close not to save.