Purpose:
To provide sufficient details about products the business sells to enable invoices and credit notes to be raised – it is NOT a stock control system.
Preparation:
1. Obtain purchase invoices from stock suppliers.
2. Agree selling prices with the Sales Department – there may be a price list.
3. Identify with the Sales Department discount structures – price breaks and special customers.
Processing:
Click on Products/Services > New Product to open –
Product Details Page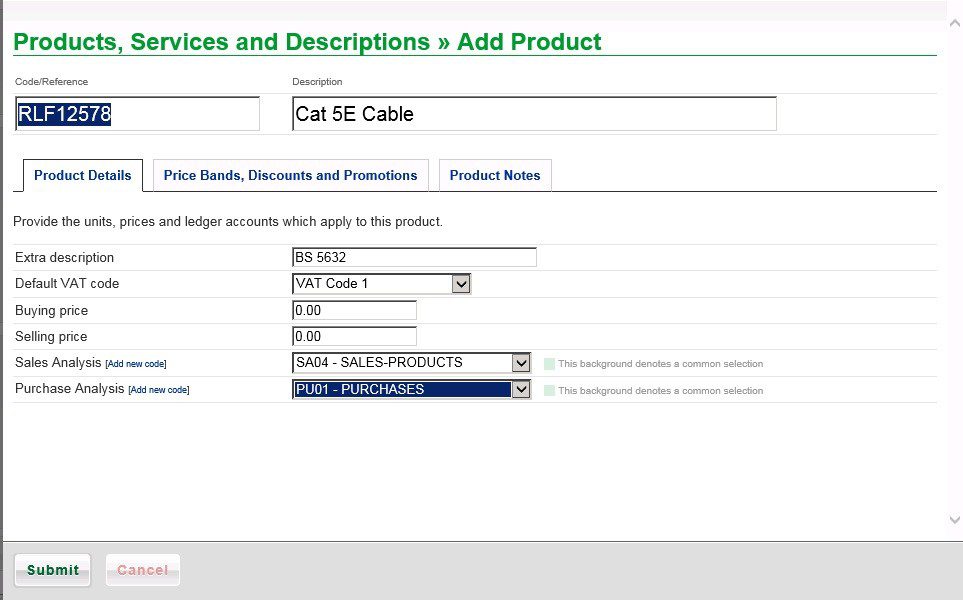 Enter Code/Reference – unless you have a particular reason to create your own codes use the suppliers' codes.
Add the Description from the purchase invoice.
Enter the VAT Code and Buying price from the purchase invoice. Note:The VAT Code when you sell may not be the same as when you buy – consult with your accountant if in doubt.
Enter the Selling Price as advised by your Sales Dept.
Select appropriate analysis codes.
Select Price Bands, Discounts and Promotions tab – if offering discounts, special prices or promotions.
Price Bands, Discounts and Promotions Page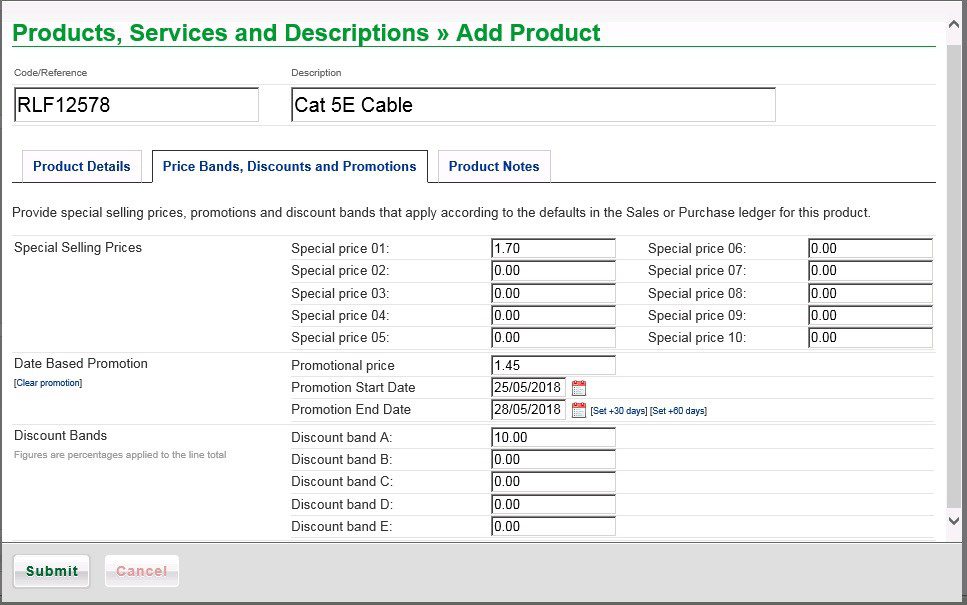 There may be Special Selling Price lists for certain customers, various Discounts for certain customers, quantity break discounts for bulk buying and special promotions at certain times of year.
All of these can be dealt with on this page. Complete the variations and link to them from the Customer Edit form.
For Promotions enter the dates – manually or using the datepicker. Note the preset options.
Click on the Product Notes tab to enter any relevant notes about the product.
Product Notes Page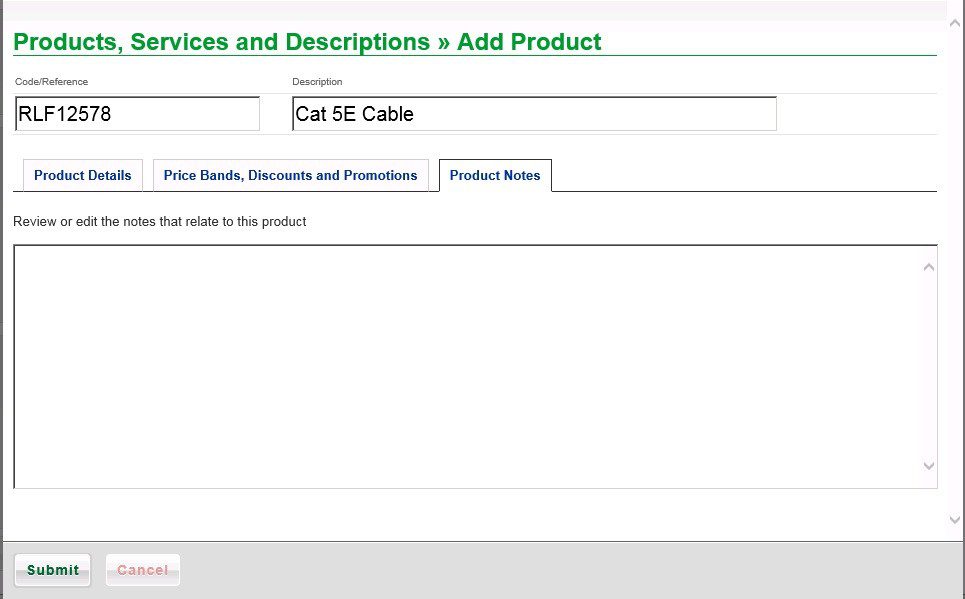 Enter any relevant notes relating to the product then click on Submit to save or Cancel to not save.