Stock – Matrix CSV Import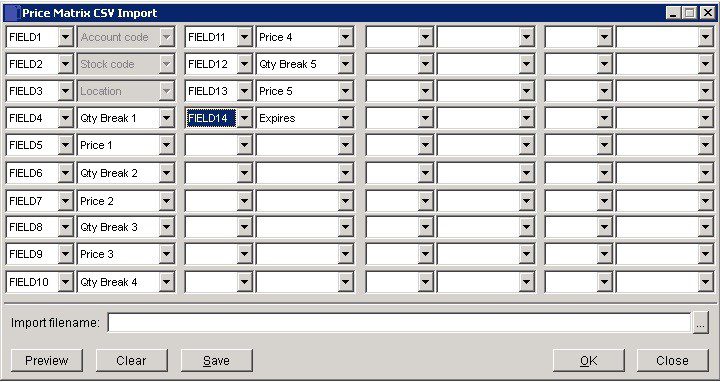 Compile a csv file to input quantity breaks and prices in for any number of customers, stock items and locations.
Left entry – first cell enter account code cell name = 'A'. Thereafter as above select details of cell – 'B' etc and in the right cell select the appropriate field.
The fields don't have to be in order but the cell must match the selected field – this process is called 'Mapping'.
When complete find the import CSV file by clicking on the search button…
Click on the 'Preview' button to check – you can always clear and correct until happy.
'Save' saves the format of the file for future imports.
Click on 'OK' to import the data or 'Close' to close without saving.