Suppliers Menu – Overview
This section covers the setting up, amending and deletion of suppliers. It also covers the transactions carried out with these suppliers i.e. your Purchase Ledger .
Click on Suppliers on the title bar to see the Suppliers' Overview page or on More…. at the bottom of the menu.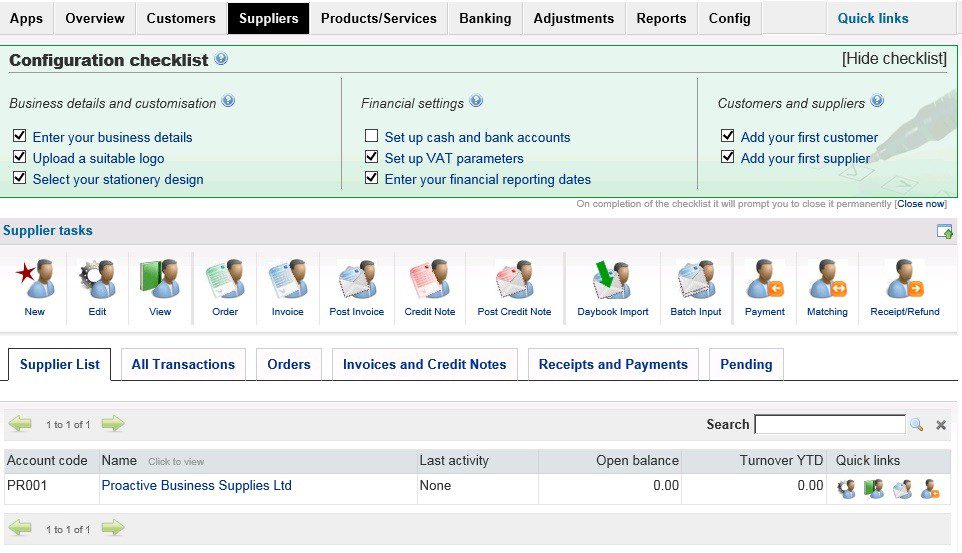 This page details all the transactions in the purchase ledger. The next article gives details of the tabs for an individual supplier – here we have details of all.
To find a particular supplier enter a few characters of the account code in the search box – a selection will then appear for you to choose from. Select the supplier to open up the supplier's details( see below) and view all the transactions and documents relating to your supplier, details of which are given in the next article.
You can click on the Quick links under the search box to view further details.

Supplier's details.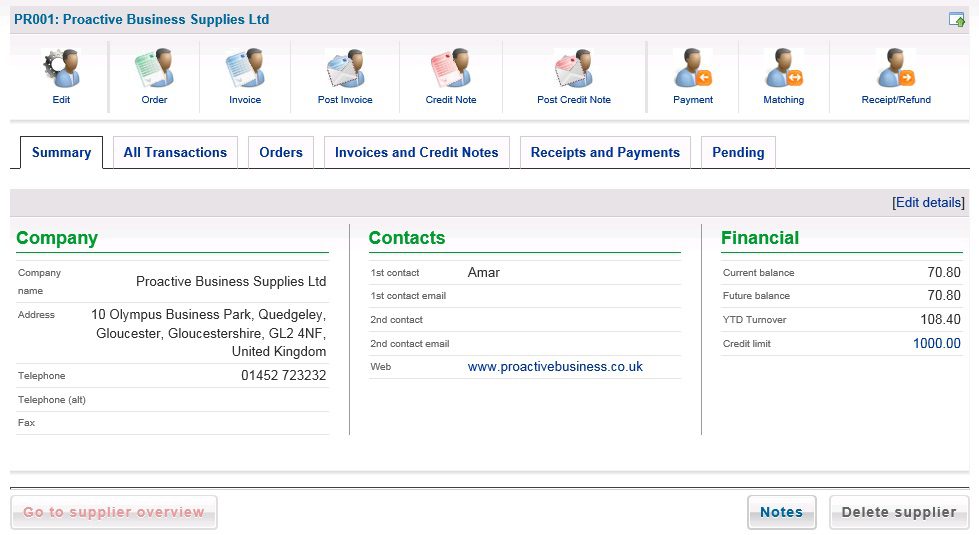 From here you can find all the information you need on the supplier and his transactions – See next article – you can also email him from this page, if email address has been entered – uses hyperlink.