Purpose:
To update existing orders usually at the request of the customer. Use the Change Account button to move an order to the correct customer or to amend order quantities and values prior to despatch.
Preparation:
For first-time use only: On the main menu click View > Parameters > Sales Order Processing – see Sales Order Processing Parameters – General Page.
Print a copy of the order before making changes.
Processing:
On the main menu click Orders > Customers > Amend Orders to open form.
Select printer – see Printing Reports.
Either:
Click OK to open form – see Sales Order Selection Form and select the required order from the list of all open orders displayed, or using the Account Number Combo Scroll & Search Box click on up and down arrows to scroll through list, and Click OK or press Return when required selection is displayed, or: search for required order.
If customer is on Stop Warning message box appears. Click OK to return to form – see Put a Customer on 'Stop'.
Once the customer is selected click OK.
Sales Order Amendment form will now be displayed. This has the same format and content as the Sales Order Entry form.
Click OK to update records and print amended order.
Filing:
Sign and date a copy of the amended order and file this with the original order.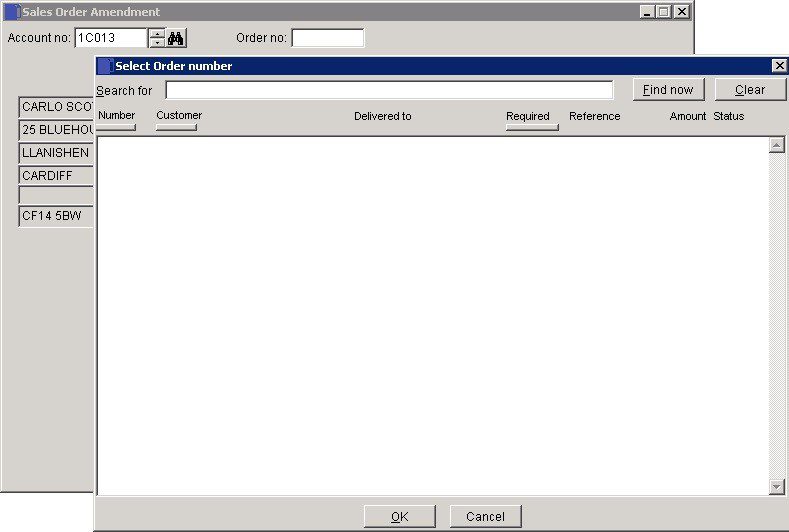 The sales order amend form has a number of links to other functions – see buttons for Deliver, Invoice and Preview, Also note that you can Cancel the order from this form, Also note the analysis buttons.