There are occasions when you have to make an accounting entry that is similar to one you have previously made. For example a customer orders the same goods on a regular basis or you have a regular monthly fee charge being made or received. You may have a customer who submits a regular payment by direct debit or standing order. To save time in keying and possibly reduce errors each transaction can be used as a template for future transactions.
As in re-enter transactions you are asked to select the transaction you wish to use as a template and you simply change the details you wish to. The date is automatically changed to today's date or system date but you can change this.
There is little to be gained by going through all of the menu options as the principle is the same so we will just show the many entries that can be made.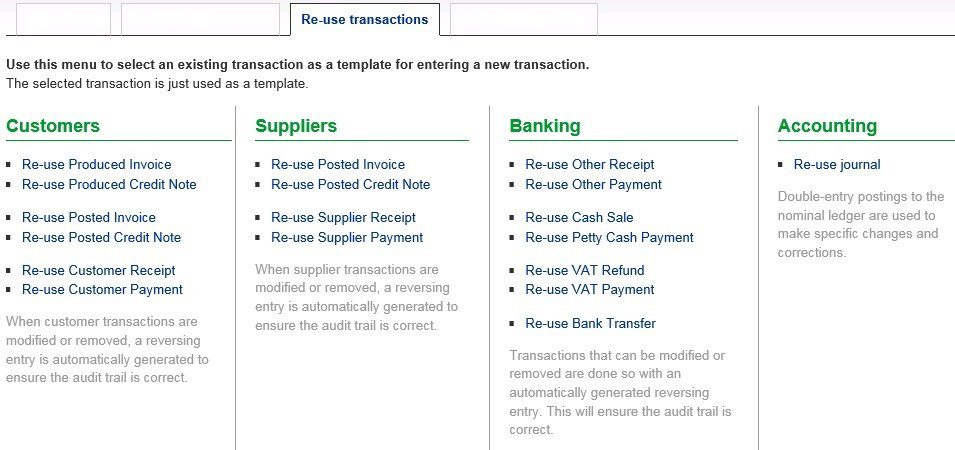 Each bullet point title in blue is a hyperlink to a list of entries. Click on the link to then select the transaction you want. In each case you will be asked to select the entry and the original entry will be displayed. Correct it to what you want it be now and click on Submit to make the new entries.