SCM – Generate Purchase Orders Automatically
Purpose:
To automatically raise purchase orders whenever there is a need. Also to check on stock availability for the expected demand – probably a weekly routine.
Processing:
From the main menu – S.C.M > Create Purchase Orders to locate and open form.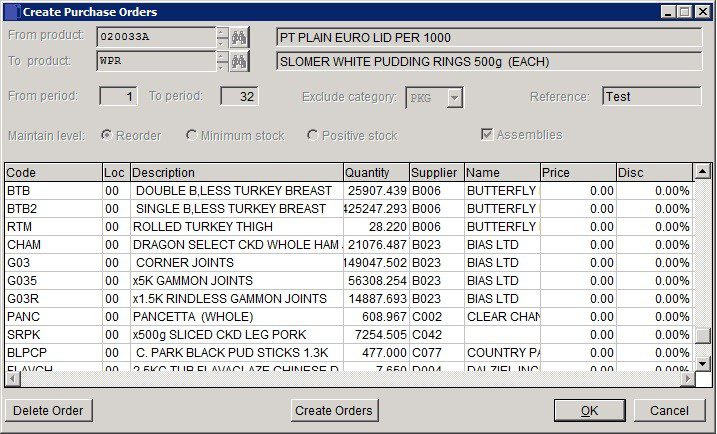 Enter a range of products, and the range of time – periods are set up in View > Parameters > S.C.M.
You can exclude 1 category only but you can delete unnecessary lines.
Enter Reference then click OK.
Select appropriate radio button to bring stock up to that level.
Leave All fields blank to select all requirements.
Delete any lines not to be ordered now.
Amend Quantities at will.
When satisfied with list click on Create Orders.