When you first open Contacts – New this form opens –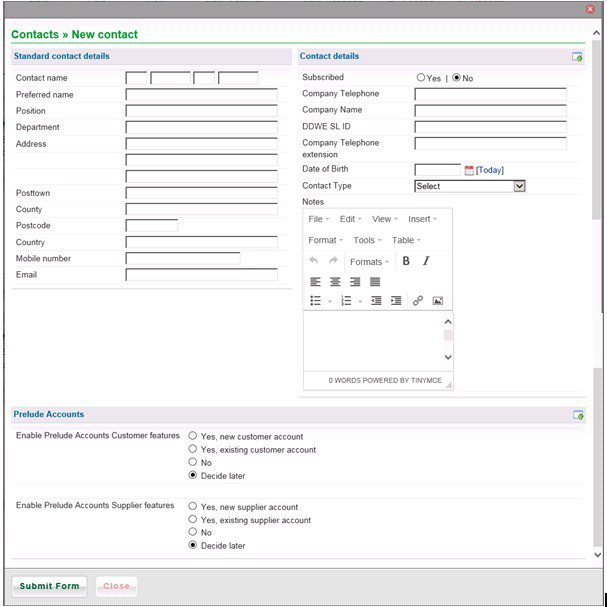 You will notice that user-defined fields have been added – see How do I create a Contacts Database? in FAQ for more details of how this is done.
Notice that the link to the customers and suppliers are defaulted to 'Decide Later'.
To create a new account click on the radio button and an input box will appear to enter an account code – the account will then be created when you click on Submit Form.
To link to an existing account click on the radio button and the input box will appear for you to select the account code.
If the contact is both a customer and supplier you can set up both at the same time.
If the contact is an employee of a company do not select existing customer or supplier but link the contact to the customer or supplier on Contacts – View.