The overview gives details of how to access help and advises you to set up your preferences first – configure how you want your software to work.
The welcome page is replicated here so that if you have checked 'Do not show this page again' the contents are viewable here and are still viewable by going to Config> set print/display preferences and reactivating it.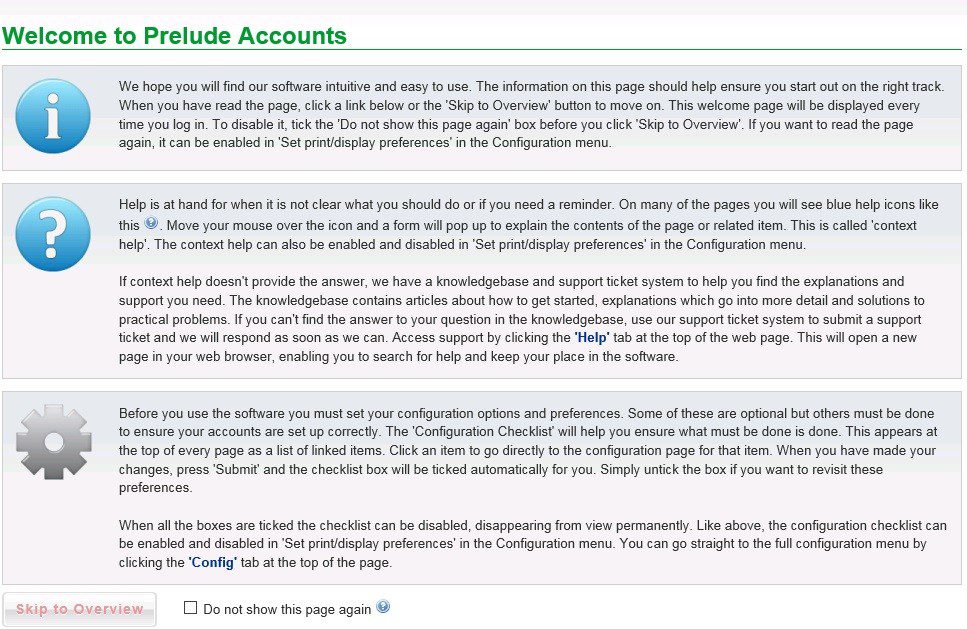 The skip to overview button takes you to an overview of your business.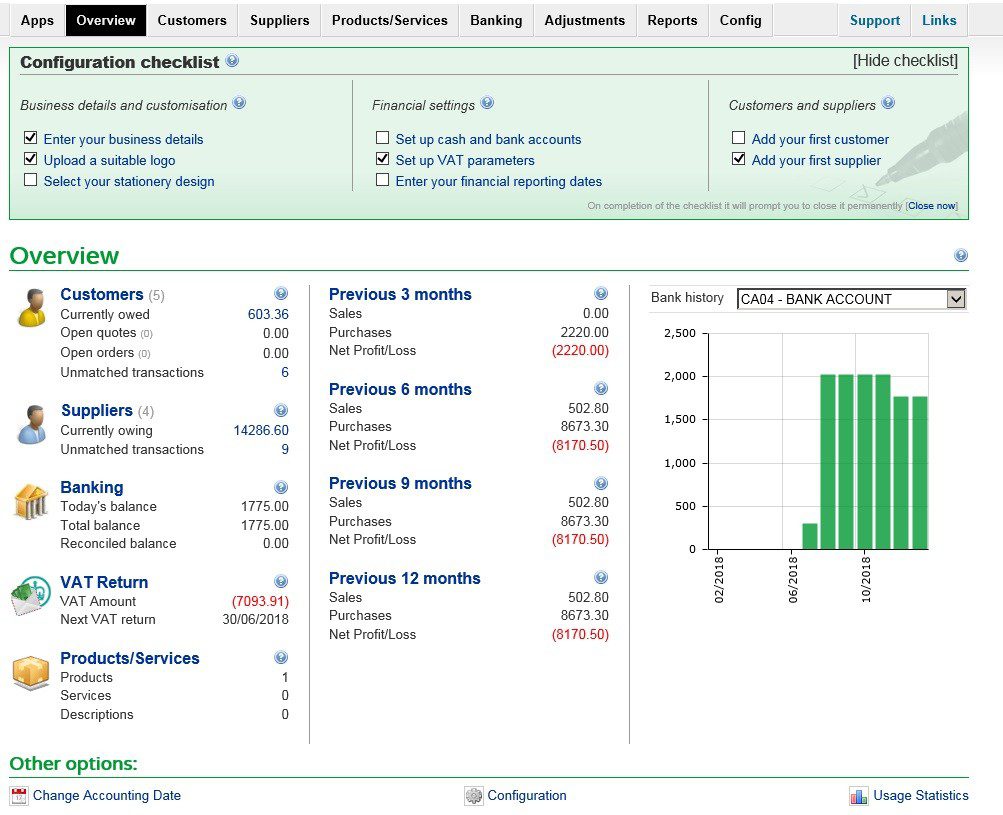 Hide checklist will hide the top section – the label changes to Show Checklist to show again – i.e. a toggle.
The main page shows the menu options:

This article has shown the Overview. The next article will ouline Configuration, then this help file will work through the Configuration elements, then work through each of the other menus from left to right.