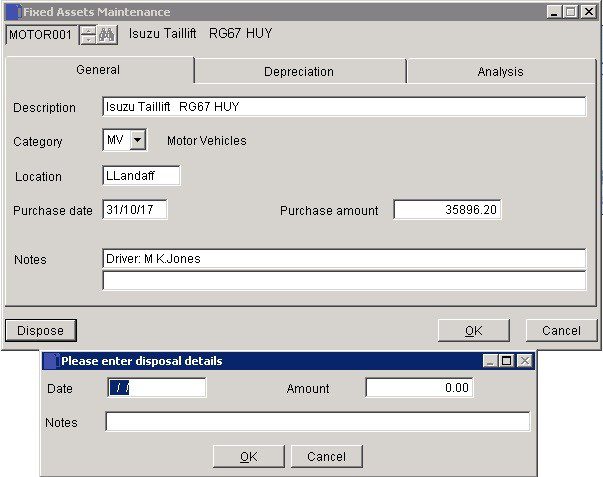 Select the Item you wish to dispose of then click on the Dispose button.
Enter Date: Either: manual entry Formatted as DD/MM/YY. Type over the parts of the date you wish to change – the system will skip over the "/" part itself. If the date you enter is invalid; the cursor will return to the start of the date and await a valid entry, or;
Click on the field to highlight data – white on a blue background – then right click to open the Calendar Menu – see Dates and Calendar.
Enter Amount received (Nett of VAT) and any notes (e,g, purchaser & invoice number)
Click OK to accept or Cancel to abandon.
After disposal the asset will not appear on assets held reports but will show on disposal reports.
Journal entries will be posted automatically to reduce the Asset at Cost and Accumulated Depreciation in the balance sheet.