Clicking on Quick Links brings up this menu –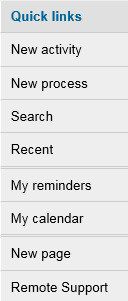 New Activity, New Process, Search and Recent are short cuts to menu options which have been detailed previously.
My reminders and My Calendar are shortcuts to the Dashboard, also detailed previously.
New Page Brings up a new webpage to allow you to view other articles at the same time without closing the program.
Remote Support – clicking on this brings up a page on the website –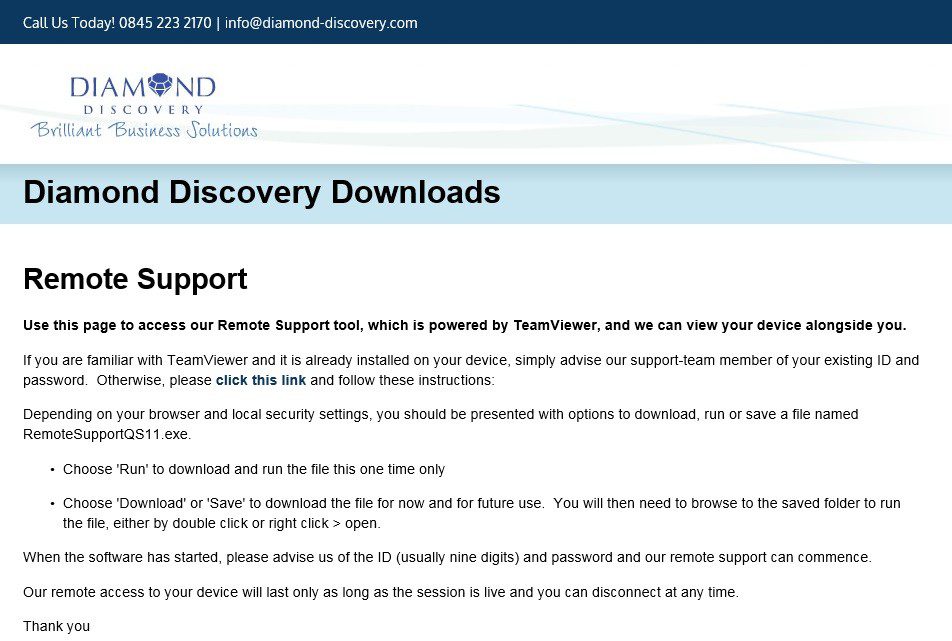 Please read the page then click on the click this link hyperlink then follow the instructions – if this doesn't work for any reason call the telephone number on the top of the screen.