This topic is only relevant to accountants who want to personalise the software to their practice.
Branding and two-box or three-box login options.
Branding
The following features can be customised to reflect your practice brand and style: There will be a small charge for this service – price on application. We will need a JPG or PNG image of your logo – 300 px x 100 px maximium size. You can also choose a two or three box login – see below.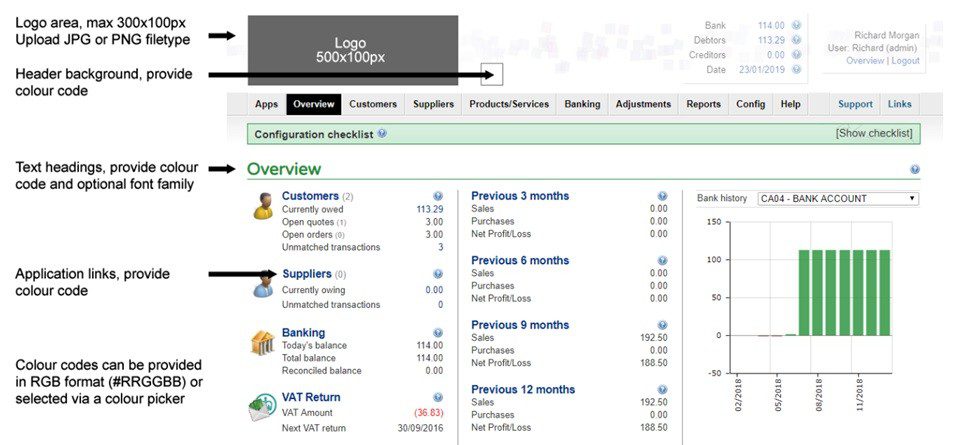 Three-box or Two-Box Login form
Three boxes – Database, Username and Password – with each item of data added individually.
Two boxes – Username and Password – Database and the actual Username are combined with a dot (period, '.') in the one Username box – i.e database.username.
More is explained in the 'Logging In' article.

A typical branding will look like this: