Purpose:
To Allocate Bank Receipts, Payments and Credit Notes against Invoices and Credit Notes not previously able to be matched (housekeeping).
Preparation:
If matching more than a single unallocated amount determine dates and amounts to be matched – particularly if using VAT Cash accounting. This may mean partially allocating amounts and entering a number of different matching dates.
Processing:
Click on Customer > Matching – this opens the Select Customer form – see Edit Customer to view form.
Select the customer from the dropdown box or the cloud link list.
The Customer Transaction Matching form opens-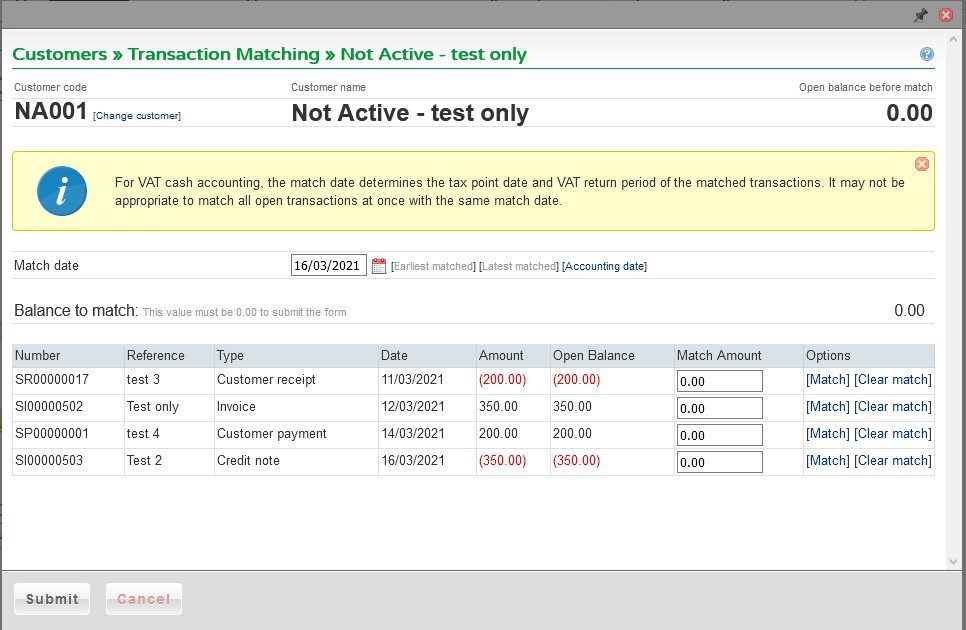 Match date: Select date taking into account note under Preparation above. – see Datepicker.
Use [Match] and [Clear Match] until Balance to Match = 0.
When happy with allocation click on Submit to update the ledgers.