Set Stationery, Colour And Report Options
Purpose:
To customise output documents according to your preferences.
The form to view and select your stationery options is accessed by clicking on the Set stationery, colour and report options title -(hyperlink).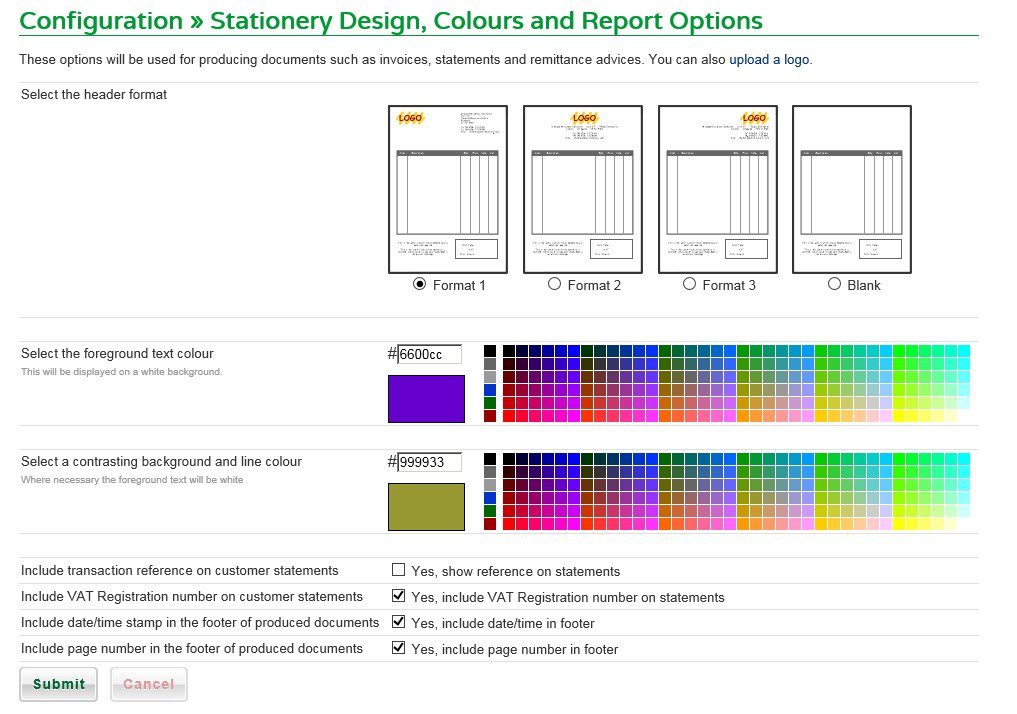 You can always set up a test company to see what the stationery looks like with different colours and formats.
Select the options best suited and click on Submit to save.
To add a logo see https://help.prelude.software/knowledge-base/add-replace-or-remove-the-logo/