How Can I Send A Copy Invoice With 'Copy'
Purpose: To send send copy invoices marked as such so that duplications don't occur.
Process:
Go to 'Edit a produced invoice', the select the customer and the relevant invoice.
Go to the Summary tab and enter 'Copy invoice' or appropriate wording as boldly as you wish into the narrative field.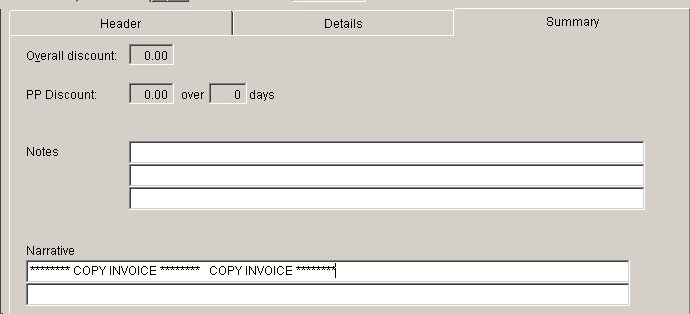 This will not affect any postings. However you may need to add the Narrative fields to the invoice stationery design – see https://help.prelude.software/knowledge-base/file-menu-stationery-design-data-environment/