How Can I Provide A Customer With Goods Throughout The Month And Invoice At The End?
Preliminary
Change Sales Order Processing Parameters to –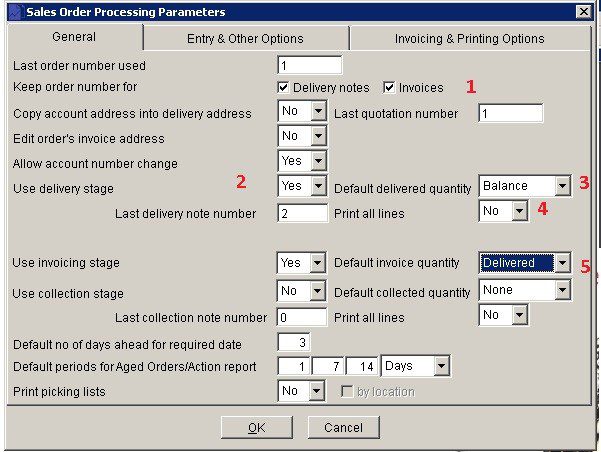 Optional
Use Delivery Stage – set to Yes.
Default Delivery Quantity – set to Balance – values can be changed on raising delivery note.
Print all Lines – set to No – this will then show only current delivery.
Default invoice quantity – preferably Delivered.
Process
Enter a sales order at beginning of month/week as normal for the first delivery. Ensure print is set to Preview –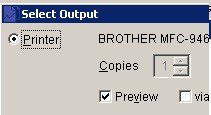 After entering details – like so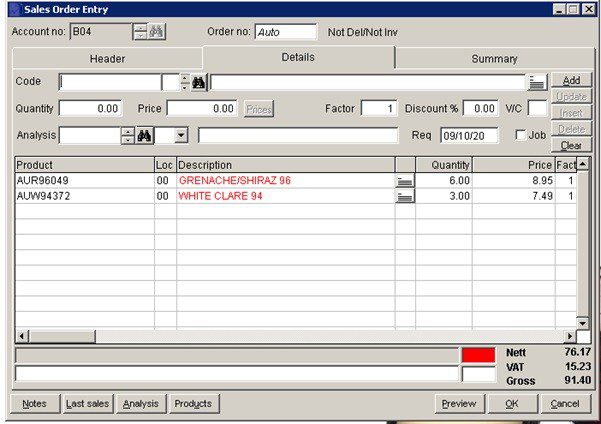 and pressing OK you will get Order Acknowledgement –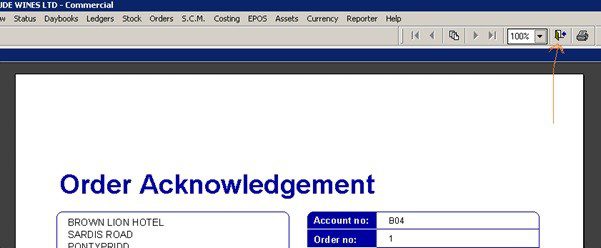 Close door to not print.
Print Delivery Note (Deliver Goods)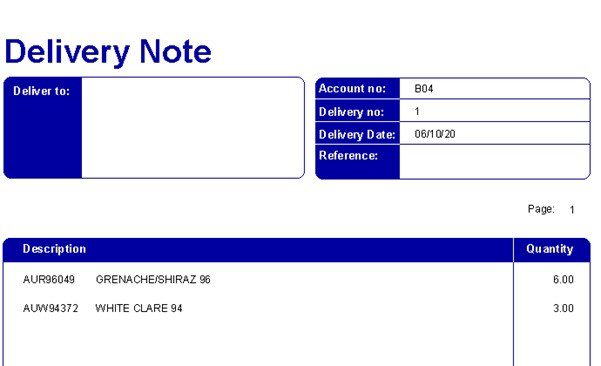 DO NOT print invoice.
Next Delivery – Open existing order – Amend Order and add items – Preview on – don't print Order Acknowledgement – as above. See below two items added.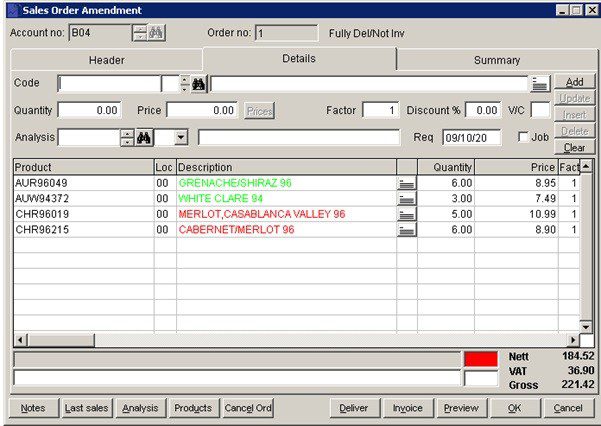 Print delivery note – see it's for the last items delivered only.
Continue like this until end of month/week and after last delivery print the invoice.