How Do I Deal With A CIS Deduction?
Paying a Sub-Contractor with a C.I.S. Deduction.
Create a new Nominal Ledger Balance Sheet account called C.I.S as shown below.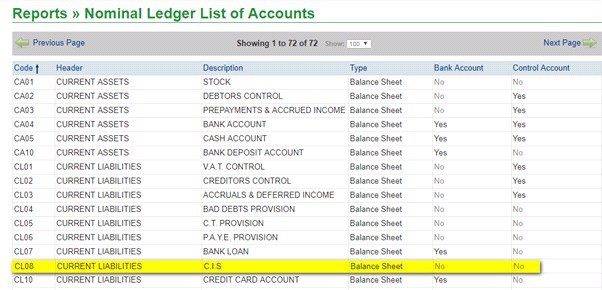 Post the payment as normal, which will be for the full amount (including CIS Deduction) to sub-contract labour – PU02. If the sub contractor is not registered for VAT, then use VAT Code N.
This will now have overstated the amount paid to the subcontractor, so the next step is to post a Nominal Receipt to CL08 for the tax deducted – ensure you use the same reference and date in order to match them on the bank reconciliation.