Connecting Outlook 2007 To Your Exchange Mailbox
If you use our hosted Microsoft Exchange service and we have helped you set up your DNS and MX records on your domain, configuring your Outlook (whether on your Prelude Desktop or remotely) couldn't be easier.
Start Outlook and press Next on the first Startup Wizard form: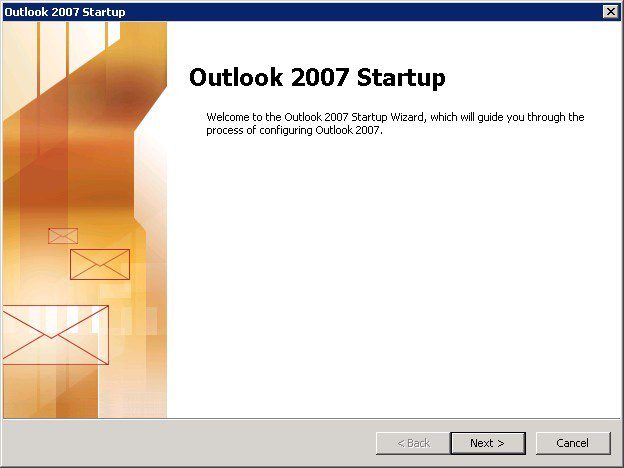 Press Next on the next form: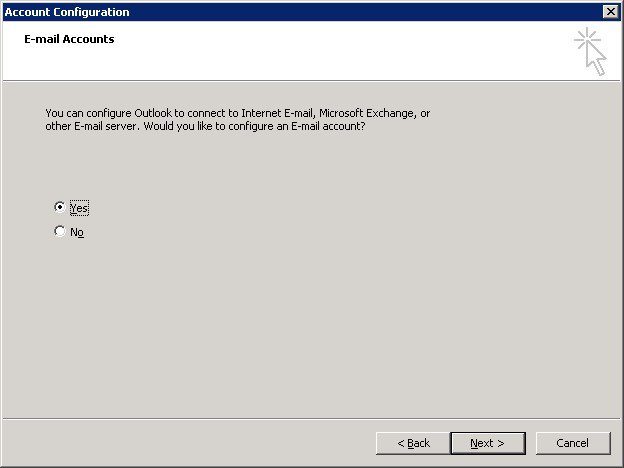 Type your email address on the next form. On your Desktop this should be pre-populated automatically.
DO NOT tick the manually configure box.
Press Next.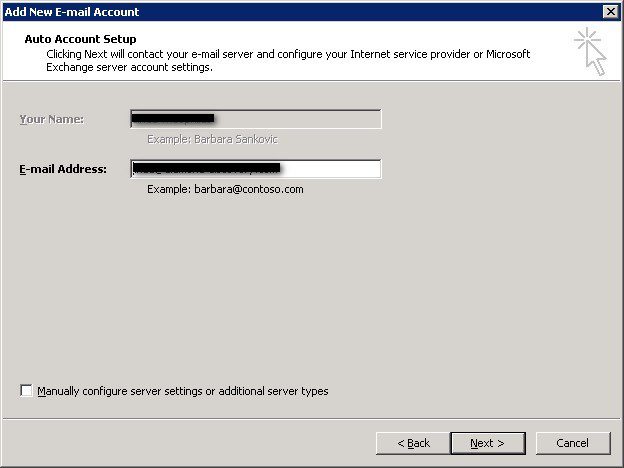 If your domain's DNS and MX records have been configured correctly, the following form should process automatically. If you are connecting Outlook remotely this could take several minutes.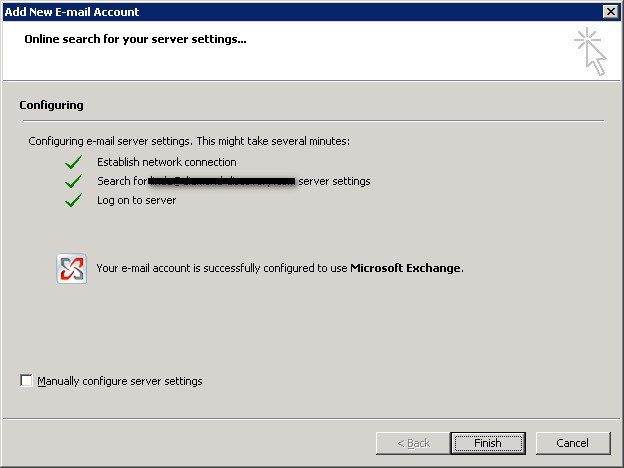 When it has completed, enter your preferred Name and Initials in the next form.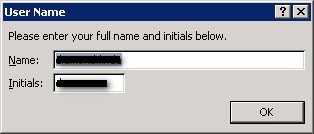 Then select your preferred Privacy and RSS Feeds settings, remembering that the latter will accumulate data in your mailbox that you should manage against your disk space quota.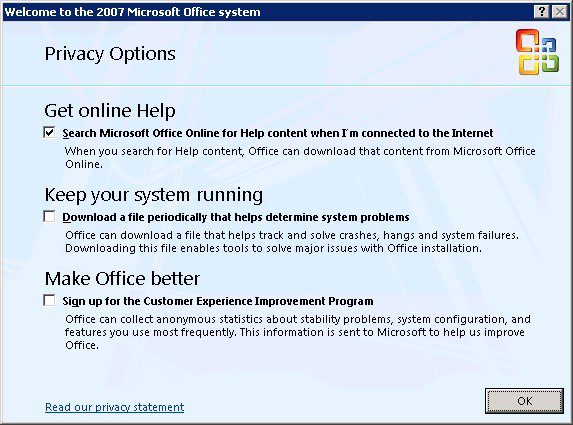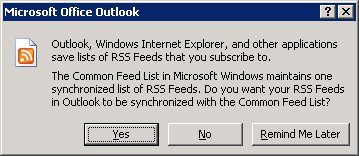 When this is done Outlook should open your mailbox ready for use.